• WWE Turned Down Edge's Idea Of Bringing Back Attitude Era Veteran Last Year
As we reported last year, WWF Attitude Era Veteran Gangrel was scheduled to make an appearance on AEW Dynamite, where he would've did his signature Brood entrance.
However, the appearance got cancelled when Edge did the Brood Blood Bath segment with Seth Rollins on SmackDown, and then made his way out to the Brood entrance at SummerSlam.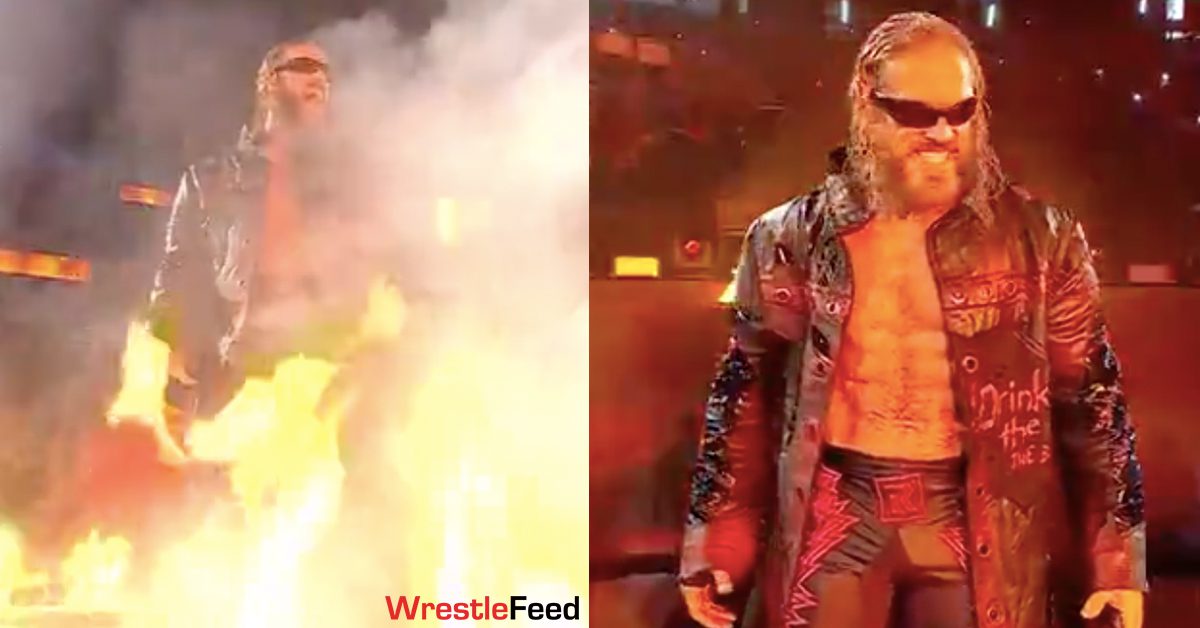 During a recent interview on The Battleground Podcast, Gangrel revealed that Edge talked with WWE Officials to bring him back to WWE TV, but that didn't happen.
Below is what he said:
"Edge is a great guy, he politicked for that. He told me, he politicked for like two and a half months. Probably close to 3 to get that, what they call the Broodbath, and instead of the blood bath because of the networks.
He said the networks didn't want red, they wanted black blood, he tried to get me. But that didn't go down for whatever reason. He was looking out for me."
Last year, on his Fangin' N' Bangin' podcast, Gangrel revealed how sad Edge was after he heard AEW canceled Gangrel's appearance after his Brood entrance:
"After that happened, I called [Edge]. He was like, 'hey man, did you see it? I was getting ready to call you. Man I'm so happy and honored to pay tribute. You worked so hard and the Brood was a cool time in my life. I hope this helps you get more money out of bookings and move some merch.'
I let him go and he was so happy, I didn't know what to say. Then I go 'yeah, it kind of cost me some work.' He goes 'what do you mean, buddy?' I go 'well, that other company over there, AEW? They were getting ready to do a thing.' Whether it was a one off or a two off, I was getting ready to do my entrance again. I was going to get through the fire, not Edge, me. But I didn't tell him that.
He got so quiet for what felt like an eternity. I was like 'hey, you still there?' He goes 'man, I'm so sorry. If you had told me.' I go 'I didn't know, I just got booked.' He was like 'I'm so, sorry.' It felt like he was gonna cry. I was like 'it's okay, man. It's good. I work every weekend, I'm doing things.'
He felt so bad. He sent me pictures of his daughter with the jacket. I was like 'no, it's cool, man. It was f**king awesome, man. I loved seeing you do that.' He felt so bad. It was a weird timing thing where it rains, it pours. But I understand.
He told me he had been working on it for two and a half months. He said, 'you don't know how hard it was to get the blood bath thing because of the PG situation.' He wanted the red and the blood. It really came down to, 'if it's no black, it wasn't happening.' They weren't going to do it, so he went for the black. But I believe he fought for like, I think he said two and a half, almost three months. He was trying to put this together.
It wasn't an overnight idea for him. He planned it with Seth Rollins, they were going back 7 years, over 7 years in the making. So it was a big deal for him and he wanted to pay homage to me and The Brood. I truly believe that."
Despite his Dynamite appearance being canceled, AEW still paid Gangrel.
Also Read: Interesting Name Was Scheduled To Join Edge's Judgment Day Stable
CHECK OUT: Best Quality Shot Of Lita's NipSlip:
• ON THIS DAY IN WWF HISTORY (May 19, 1997) – WWF Monday Night RAW
On this day in 1997, the World Wrestling Federation aired another episode of their weekly TV show 'WWF Monday Night RAW'.
It was broadcasted from the Mobile Civic Center in Mobile, Alabama and featured matches, interviews & storyline segments on the road to the 'WWF King of the Ring 1997' PPV.
Here's the card:
1. Hunter Hearst Helmsley vs. Crush
2. Bob Holly vs. Owen Hart
3. Scott Taylor vs. Leif Cassidy
4. Rockabilly vs. Goldust
5. Faarooq vs. Rocky Maivia
6. Steve Austin vs. Jim Neidhart