• Old School WCW Veteran Would Have Celebrated His Birthday
Today would have been the 46th birthday of Old School WCW Veteran Chase Tatum (Real name: William Chase Tatum).
The former pro-bodybuilder wrestled for Ted Turner's World Championship Wrestling in 1998 & 1999, before he retired from the sport of professional wrestling due to severe back problems.
In 1999, he was a member of Master P's No Limit Soldiers during their feud with Curt Hennig's West Texas Rednecks.
Chase Tatum passed away in 2008 from an accidental drug overdose.
HAPPY BIRTHDAY & † REST IN PEACE
November 3, 1973 – March 23, 2008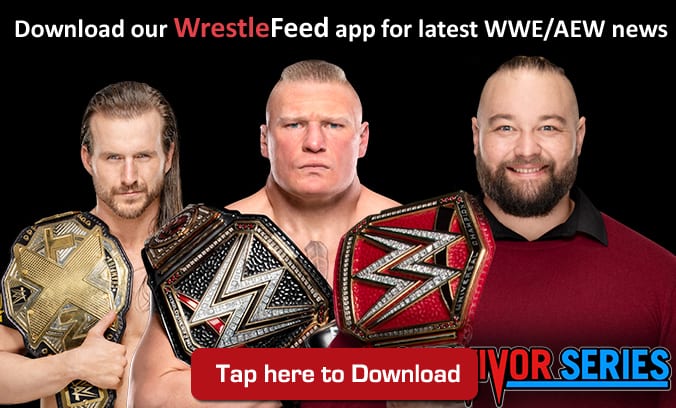 • WWE Wrestlers Refusing To Go To Saudi Arabia After "Power Play" By Government
According to former WWE Spanish commentator Hugo Savinovich, who has a lot of connections in WWE and Saudi Arabia, there's major heat between Vince McMahon and the Crown Prince of Saudi Arabia.
While WWE said that WWE Superstars couldn't appear on SmackDown due to a mechanical problem in the plane in Saudi Arabia, that's not the case at all.
Hugo is reporting that Vince hasn't been paid for the two Saudi PPVs that took place this year and word going on is that Saudi Arabia owes $300 to $500 million to the WWE (Hugo could be incorrect while stating these figures as WWE was paid a total of $60 million for Crown Jewel last year).
With that being said, Vince retaliated by cutting off the Crown Jewel live TV feed in Saudi Arabia.
Vince's actions pi$$ed off the Crown Prince and he ordered to have the WWE wrestlers be taken off Atlas Air just before the plane was about to take off.
If there were mechanical issues with the plane, then Vince could have easily arranged another plane for his wrestlers, but that didn't happen.
Brock Lesnar was able to leave before all of this took place because he has his own private jet and Hulk Hogan, Ric Flair & Jimmy Hart went with him.
In an update to this, Brad Shepard is reporting that Vince is refusing to do another Saudi Arabia PPV until WWE gets their money:
"According to a source in WWE, Vince McMahon said they won't be returning to Saudi Arabia until they get their money owed."
Not only this, but BodyslamNet is reporting that many WWE wrestlers are also refusing to go to Saudi Arabia after "power play" by Saudi government:
"I was told after speaking to a source within the company who was on the trip to Saudi Arabia, that many of the members of the WWE Roster feel that they were detained and held in the country against their will as a 'power play' by the Saudi Government.
There are many WWE Superstars who have said that they 'will never go back' to the country again following the incident and detaining in Saudi Arabia."
WATCH: WWF Diva Torrie Wilson Shakes Her $exy Bum In A Bikini: