• Old School ECW Diva Celebrates Her Birthday
Old School ECW Diva Dawn Marie (Real name: Dawn Marie Psaltis) celebrates her 49th birthday today.
Dawn Marie worked as a valet for Paul Heyman's Extreme Championship Wrestling from 1998 until its demise in January of 2001.
For several months in 1998, Dawn was renamed "Tammy Lynn Bytch", in reference to Sunny's real name Tammy Lynn Sytch.
She then worked for World Wrestling Entertainment as a valet and occasional wrestler from 2002 till 2005.
HAPPY BIRTHDAY DAWN MARIE!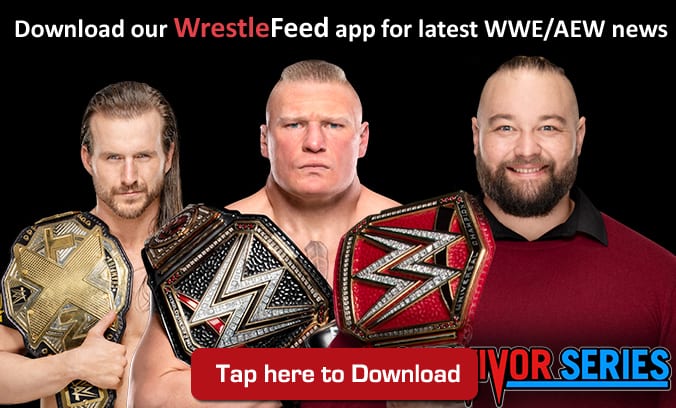 • Vince McMahon Refusing To Do Another Saudi Arabia PPV Until WWE Gets Their Money
According to former WWE Spanish commentator Hugo Savinovich, who has a lot of connections in WWE and Saudi Arabia, there's major heat between Vince McMahon and the Crown Prince of Saudi Arabia.
While WWE said that WWE Superstars couldn't appear on SmackDown due to a mechanical problem in the plane in Saudi Arabia, that's not the case at all.
Hugo is reporting that Vince hasn't been paid for the two Saudi PPVs that took place this year and word going on is that Saudi Arabia owes $300 to $500 million to the WWE (Hugo could be incorrect while stating these figures as WWE was paid a total of $60 million for Crown Jewel last year).
With that being said, Vince retaliated by cutting off the Crown Jewel live TV feed in Saudi Arabia.
Vince's actions pi$$ed off the Crown Prince and he ordered to have the WWE wrestlers be taken off Atlas Air just before the plane was about to take off.
If there were mechanical issues with the plane, then Vince could have easily arranged another plane for his wrestlers, but that didn't happen.
Brock Lesnar was able to leave before all of this took place because he has his own private jet and Hulk Hogan, Ric Flair & Jimmy Hart went with him.
In an update to this, Brad Shepard is reporting that Vince is refusing to do another Saudi Arabia PPV until WWE gets their money:
"According to a source in WWE, Vince McMahon said they won't be returning to Saudi Arabia until they get their money owed."
WATCH: Super Hot Video Of WWE Diva Maria Kanellis' Juggs Being Groped: