According to TMZ Sports, WWF Attitude Era wrestler "Grand Master Sexay" Brian Christopher has been arrested for DUI and allegedly running from cops.
Below is what TMZ reported:
"Cops spotted the 46-year-old pro wrestler speeding and swerving around 1 AM on July 7.
Cops attempted to pull him over, but Lawler failed to stop — because, according to police, he was trying to make it home.
Once Lawler finally stopped, cops say he reeked of booze and had an open 12 ounce can in his center console. So, they arrested him on the spot."
Bail was set at $40,000. Below is his mugshot: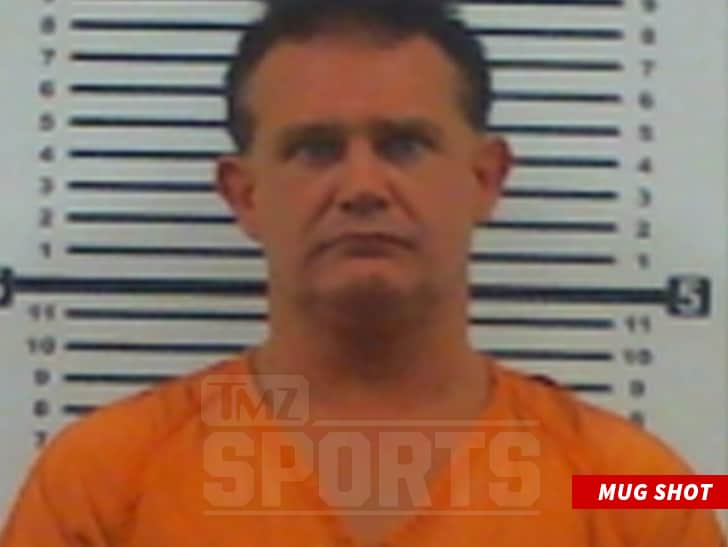 This arrest comes just one month after he was arrested for not paying a hotel's bill.
Below is our original report of his arrest from last month:
Former WWF wrestler Brian Christopher (Grandmaster Sexay of Too Cool) has been arrested for theft of services of less than $1000. He has a hearing today. He's the son of WWE Hall of Famer Jerry "The King" Lawler.
You can check out his mugshot below: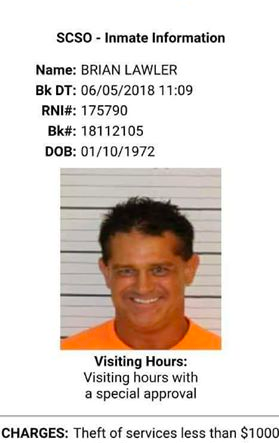 We noted back in March that Brian was beaten up badly by Jonathan Ryan Clark (a.k.a. Chase Stevens) in Stevens' hotel room.
Brian (age 46) suffered the following injuries:
– Fractured skull
– Broken nose
– Broken orbital bone
– Teeth knocked out
Police found Brian intoxicated in the hotel lobby and arrested Stevens and charged with "Battery – Serious Bodily Injury."
Brian could've suffered even more injuries had the hotel employees not interfered. Stevens worked an indy show in Clarksville, TN the following weekend and is a former Golden Gloves Boxing Champion.
Below is the booking photo of Stevens and photo of a badly injured Brian Christopher (credit to Wrestlinginc):
— World Wrestling News (@WWENewsMafia) March 16, 2018
— World Wrestling News (@WWENewsMafia) March 16, 2018
If you don't remember Brian in the World Wrestling Federation, you can watch a couple of videos below: