During a recent interview with The Hannibal TV, WWF Veteran Jacques Rougeau (The Mountie) talked about WWE successfully breaking his son (Cedric) down both psychologically & physically during a tryout.
Below is what Jacques said:
"To be honest with you it wasn't a great success. We didn't have a great time in Orlando. I went as well, because I didn't want to leave him in an ocean full of sharks. The thing is also, I don't know if I can say this, I'm on the sh*t list. My son right there had something against him right off the bat.
The other thing is that when Vince McMahon was supposed to meet us, I went there to the Bell Centre in Montreal to introduce my son to him, we had a meeting at 11:30 in the morning in the cafeteria. So we showed up at 11 for the meeting, and finally we had our meeting at 7 o'clock at night.
He made us wait seven hours in the cafeteria while all the boys came in looking at us saying, 'Hey, you're still there?' And finally at 7 o'clock, it wasn't even Vince that came it was Triple H, and William Regal. He was very kind to us, all day long he said, 'Oh, I'm sorry.' He had a lot of respect for me, he really liked me a lot.
I knew that day when we left, even my son – and I'll tell you this I got a scoop, Arn Anderson tried to intimidate my son that day at the Bell Centre. We were just minding out business then Arn just came up and pushed him in the cafeteria and said 'Hey, watch out man!' And my son just turned around and said 'Oh, I'm sorry,' because, you know, I raised my kid to be polite.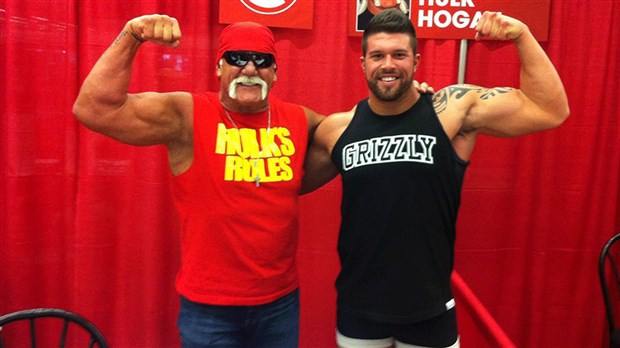 So that day, my son, he did it very gentleman-like but inside it must've hurt his feelings. It must've hurt his feelings to wait seven hours for someone who didn't even show up, Vince McMahon. So I think from then on he lost a lot of, they did well, WWE did well.
They tried to take away his passion for wrestling, because you've seen him, he had it. It's amazing because when I went to the school out there we spent six minutes wrestling in the ring. The rest was only crossfit. It was all chains on your back, doing push-ups, running, it was nothing about the wrestling I knew of. So I'm part to blame for that to because I never followed the wrestling for the last fifteen to twenty years. So I'm part to blame for this, so I'll take my part of the blame.
But at the same time, you take a guy like Cedric, he's bilingual, speak perfect English and French, he does drop kicks, back-flips, he was even doing a 450 before injuring his leg three or four years ago. He broke his leg doing a 450 off the top. For a six-foot-seven guy, 300 pounds, you don't see that sh*t.
But all I have to say is that if you have seven rings in a school in Orlando, and have so many great teachers, and he's not perfectly like you want him, you have a school – take my son and finish what I started.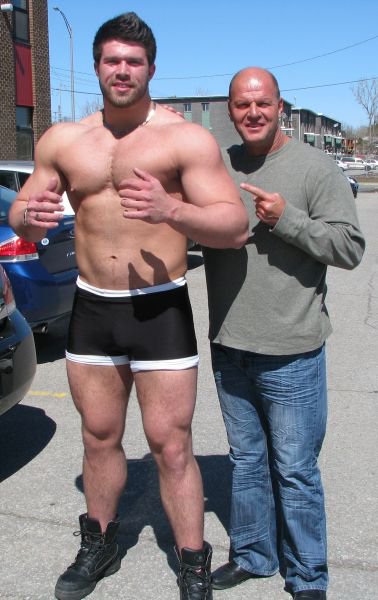 Change him in the new generation, give him what he needs. But you can't take a guy – 6-foot-7, 300 pounds, bilingual – because for marketing in France, Europe, and Africa, everywhere. If you have a candidate like that, who's not perfect, but has all the assets to become a great champion one day then take him in and help him.
So I don't think the mentality was to help him that much. I think the mentality was to break him, and I think they've succeeded in that psychologically when we didn't meet Vince, and physically in Orlando. So I think my son lost interest there."