During a recent appearance on the 'Two Man Power Trip Of Wrestling' podcast, Old School WWF Veteran Bull Buchanan talked about his various gimmicks, tag teams and factions back in his WWF/WWE run.
Here's what the father of current NXT wrestler Brooks Jensen had to say:
"You've got to be able to adapt because sometimes things don't work. The thing with the Boss Man wasn't a stretch, it was easy to really be myself.
With Right to Censor, I always had the idea in mind of a Southern Baptist preacher. With John (Cena), that was just purely fun.
It was really cool because I knew John from OVW, and I'd actually met him during his tryout matches.
For me, it was something new. I wouldn't say it was comical, but it got people to go 'Oh that's a stretch. I don't know if that fits him'.
It was my job to make it work.
I was surprised when they broke me and John off. That was a bit of a writing on the wall moment for my WWE future.
I figured they had nothing else for me and this might be drawing to an end. I thought John and I had a good thing going. John didn't really need me, he was about to blow up anyway.
But I thought we could have milked it a little more."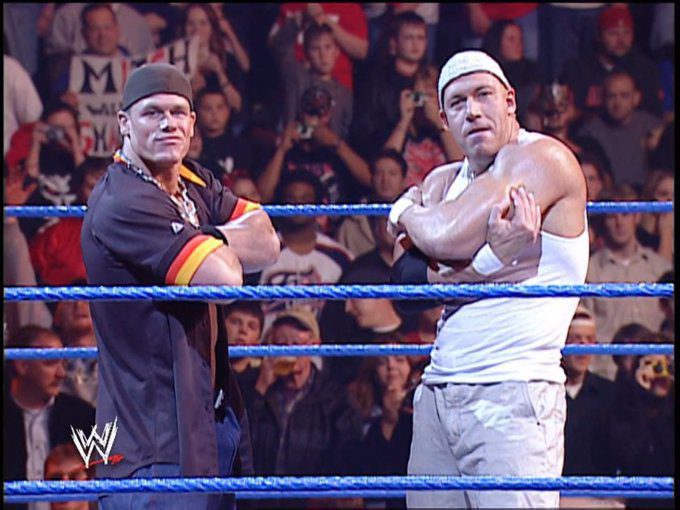 Bull Buchanan first wrestled for the World Wrestling Federation in 1997 as Recon, a member of The Truth Commission, then became Bull Buchanan and teamed with WWF Legend The Big Boss Man in 2000, before joining the infamous Right To Censor faction.
Towards the end of his WWF/WWE run, he was known as John Cena's Tag Team partner B² in late 2002 and early 2003.
WATCH: Mandy Rose & Sonya Deville's Revealing Photoshoot (Part 2):