• "You and I will no longer be related" – Vickie Guerrero To Her Daughter After S*xual Assault Claims
Eddie Guerrero and Vickie Guerrero's daughter Sherilyn Guerrero claimed on TikTok that her stepfather s*xually assaulted her in 2020.
After Eddie passed away in 2005, Vickie ended up marrying Kris Benson in 2015.
Sherilyn revealed that she told Vickie and her older sister Shaul Guerrero (aka former NXT Diva Raquel Diaz) about what Kris did to her, and neither did anything about it.
She wanted to share this story because she received messages from fans asking why she doesn't have a relationship with Vickie.
Sherilyn also claimed that she'd like to have a relationship with Vickie, but Vickie chose her husband and ended up blocking her daughter.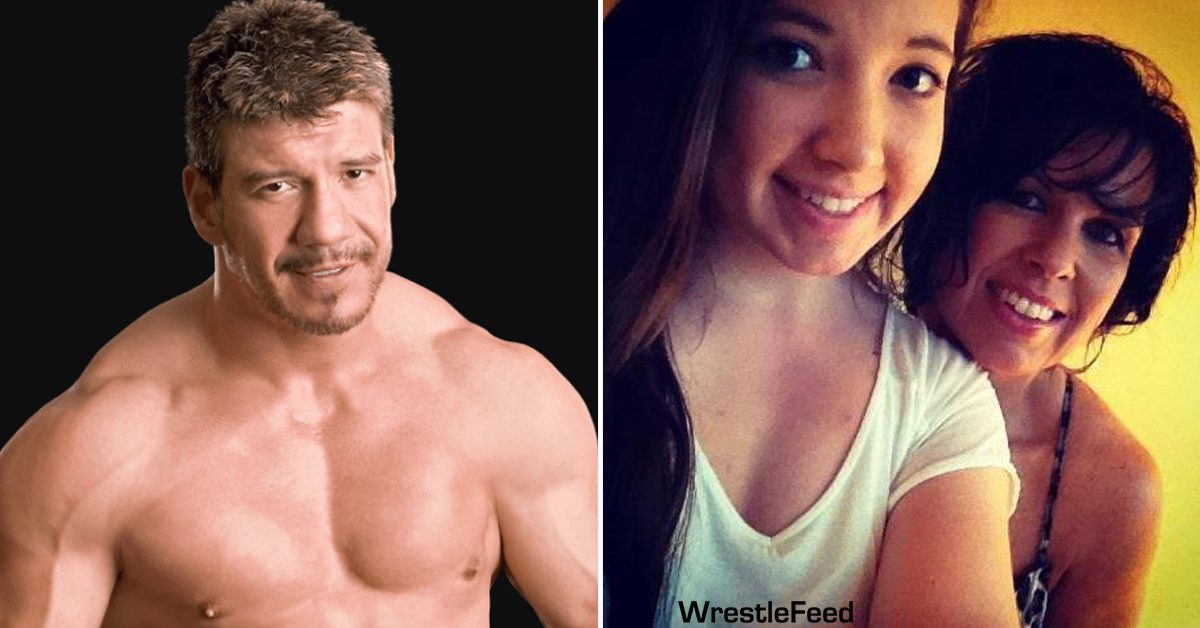 Below is what Sherilyn said:
"Come 2020 before COVID, there was a cruise that my family had went on. And basically on this cruise, I got sexually assaulted. And the unfortunate part was that it was by my stepdad. Yeah, it was by my stepdad.
Was I the only one? No, but that's not my business to put their story out there. But it happened to me. The fact that I protected somebody who doesn't give a sh*t about me, is beyond me, but growth and maturity, right? I lived with them, so I didn't know what to do.
Basically fast forward the following year when I got injured on my knee, my mom was the only one out there in Houston that's family and she was helping me with that.
There was basically a conversation, and granted let me tell you I have told my mom how uncomfortable I am with him after it happened and basically she was always telling me it was a mistake. It's not who he is."
In an update on this situation, Vickie posted the following on Instagram:
"There are two sides to a story! Over 15 years my relationship with Sherilyn has been hostile and I have tried to deal with a narcissist person. Not only myself but close friends of Sherilyn of over 10 years and family have cut ties with her because of her manic behaviors.
I tried to do therapy with Sherilyn but she always said NO and that I am sick not her. Sherilyn please tell your side of your character of being drunk on the cruise and having guys in your room then crying because you think you were raped then demanded us to go to a pharmacy in Bahamas for Plan B.
You want to play dirty and sling Kris and I thru the mud… I have my own pile of mud FROM YOU.
Are you enjoying the 2 cars that Kris bought you, the 3 apartments you bailed out of, and the 2 surgeries we paid for you. Your lies will catch up and I feel bad for you.
Sherilyn, not once have you spoken to Kris about the situation, but you can go on social media and tell all… but that's how you communicate… another example of you manipulating and harassing others.
I am so done with you and tired of the years of your manipulation, lies, and disrespect. I kept quiet for years because you never seeked therapy to learn how to have an adult conversation with me. It has always been your way or nothing at all.
Ok Sherilyn, not only will I see you in court but you and I will no longer be related.
For the fans who feel entitled to comment… F**K YOU… you hear one side of a story and you feel entitled to comment on something you know nothing about."
WATCH: Shane McMahon Gets Injured At WrestleMania 39:
• On This Day In Pro Wrestling History (April 5, 1983) – WWF House Show
On this day in Pro Wrestling history on April 5, 1983, the World Wrestling Federation held an untelevised house show in Erie, Pennsylvania.
This live event included matches featuring the 1983 WWF Superstars.
The results can be found below:
Pancho Boy & Sonny Boy Hayes defeated Butch Cassidy & Tiger Jackson
Eddie Gilbert wrestled the Destroyer to a draw
Tony Garea defeated Swede Hanson
SD Jones defeated Samula via disqualification
Big John Studd defeated Jules Strongbow
WWF IC Champion Don Muraco defeated Chief Jay Strongbow
Jimmy Snuka defeated Ray Stevens by DQ
WWF World Champion Bob Backlund defeated WWF Tag Team Champion Afa