All Elite Wrestling announced the paid attendance for the All In 2023 pay-per-view at the Wembley Stadium in UK as 81,035. However, 72,265 people were actually in attendance for the event.
The Freedom of Information office for the Brent Civic Centre issued the following statement:
"The actual numbers registered entering [Wembley] Stadium through the turnstiles was 72,265 – this is reflective of what attended on the night and not the total number of tickets sold or no-shows etc."
IWGP US (turned to UK) Champion Will Ospreay, who defeated Chris Jericho at All In, got the paid attendance number of 81,035 announced by AEW tattooed on his arm recently.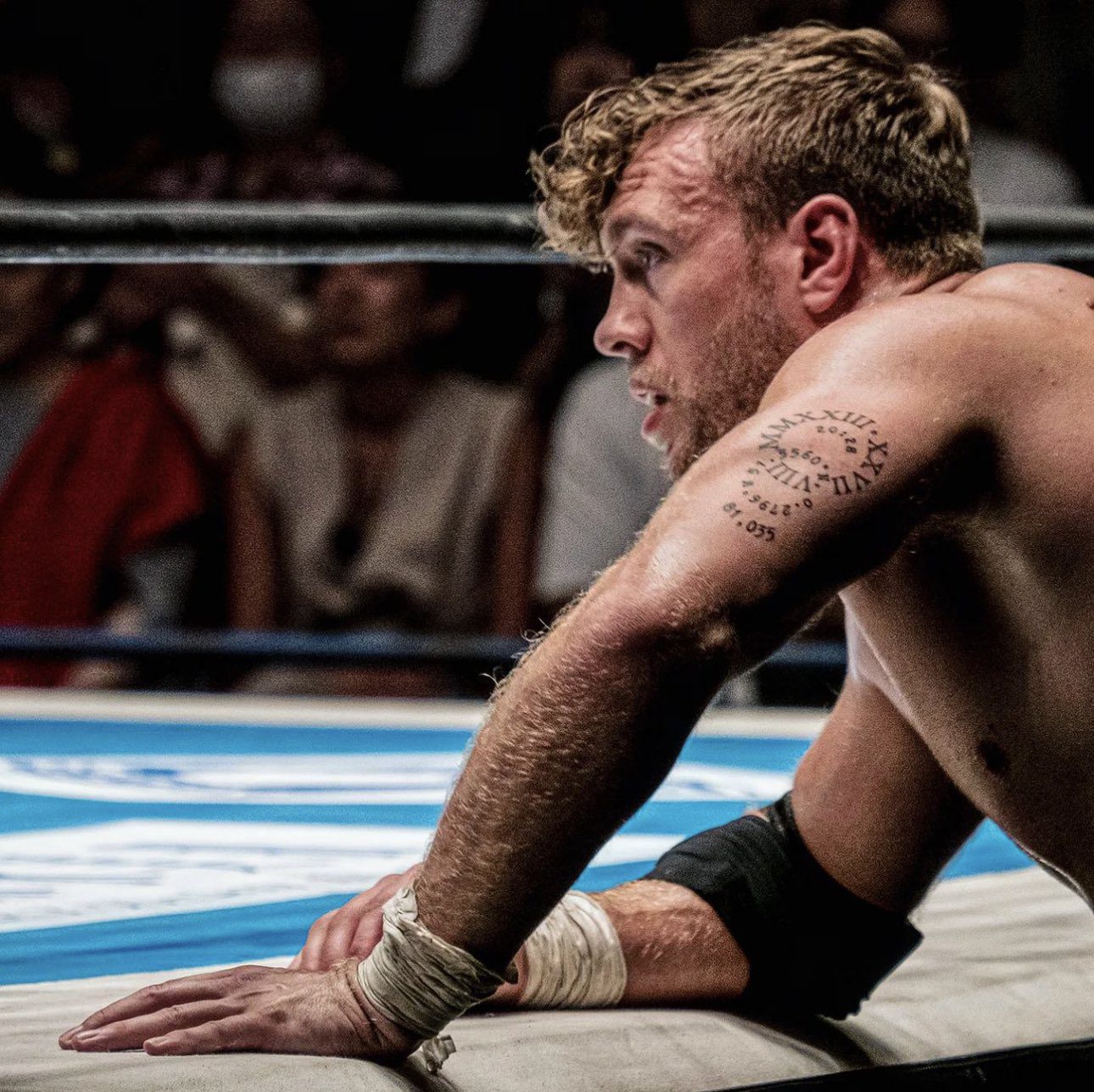 After it was revealed that AEW announced the wrong attendance, he shared a video on Twitter to address it and then deleted it later.
Here's what he said in the video:
"Bruv, you cannot make this f**king sh*t up. I am currently in Japan. I've had no f**king sleep, I am tired. This is the worst f**king day of my life (laughs). Do you know how hard it was for me to get a tattoo? My mom f**king hates them, bruv. They announced it to everyone. They announced it as 81,000 people. I've got this f**king thing on my arm (laughs)."
He had captioned his tweet the following:
"I swear I'm ok."
You can watch the video below:
Will Ospreay posted and deleted this video talking about his all in attendance tattoo 💀 pic.twitter.com/2ZtlWbCb6q

— Julian Weeks (@JulianWks) September 14, 2023
Also Read: Top Star Reportedly Done With AEW, Headed To WWE
WATCH: Mandy Rose's Revealing Photoshoot: