"The Viper" Randy Orton pinned Kofi Kingston in a six-man tag team match a few weeks ago on SmackDown. The following week, Kingston called out Orton, and challenged him to a match at WWE SummerSlam 2019 this month, while putting his title on the line.
Orton could not wait to get his hands on Kingston, and tried to hit him with an RKO during his match against Samoa Joe. However, The Viper failed miserably as Kingston moved out of the harms way, and returned the favour with a Trouble In Paradise.
The rivalry has been in the making for 11 years. Every week, the beef between the two keeps increasing. Orton promised to take Kingston down, in his latest promo on SmackDown.
In this article, let's take a look at four reasons why Randy Orton should win the WWE Championship at SummerSlam 2019.
4. Kingston's Title Reign Is Getting Stale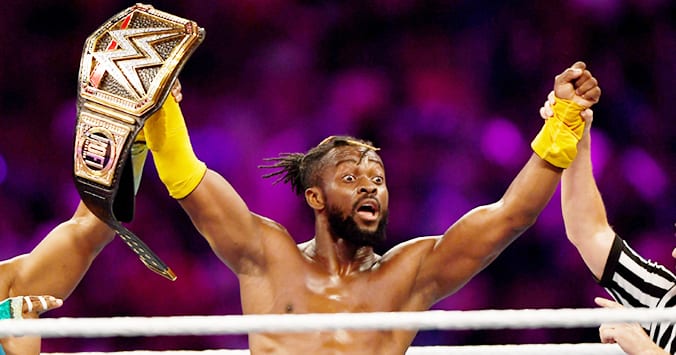 Kofi Kingston has been the WWE Champion for four months now, but we haven't seen anything major during his title reign. Since he won the title, we saw a short feud with Dolph Ziggler, a match with Kevin Owens at Money In The Bank and a match with Samoa Joe for the title at Extreme Rules.
WWE hasn't been able to book Kingston as the top guy on the blue brand. The WWE Championship doesn't seem prestigious these days. He hasn't had any brilliant moment as a face, but still, most of the fans are behind him.
There has been a lack of depth for the WWE Title after Kingston's win at WrestleMania. His feud with Dolph Ziggler had no clear direction. The mini-feuds with Joe and Owens also failed to catch the interest of fans. A win for Randy Orton will bring a much needed change to the WWE Title scene.
Moreover, WWE has been suffering from low ratings since the post WrestleMania season. Fan attendance at house shows has also been really low. Kingston just doesn't feel like the top guy on the blue brand.
Fans have mixed views on his title reign now. A title change is needed to freshen things up. Fans got what they wanted, and Kingston got what he deserved, but perhaps a change would be what's best for business.
*Go to the NEXT page to continue reading this article