SummerSlam 2019 PPV lasted 5.5 hours (shorter than what a lot of people expected it to be).
The show featured only one title change and it was Brock Lesnar losing the Universal Championship clean to Seth Rollins in the main event of the show.
Let's take a look at 5 things that might happen on tonight's post-SummerSlam 2019 edition of RAW:
5. The Originally Planned Major SummerSlam Segment With Roman Reigns Takes Place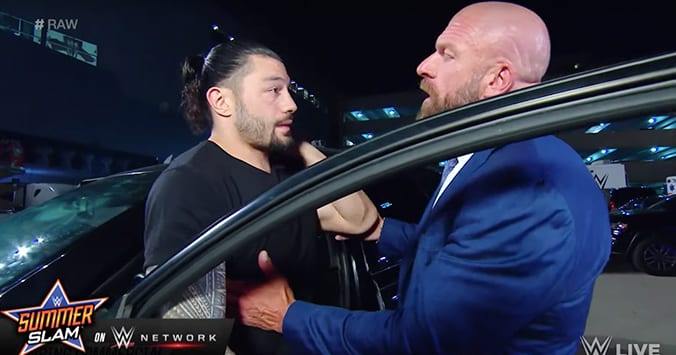 According to multiple sources, an angle between Roman Reigns / Daniel Bryan & Rowan was scheduled to take place at SummerSlam 2019, but it got pulled.
No word yet on why the angle didn't take place, but it should be noted that WWE officials made changes to the SummerSlam script while the show was going on, so it's possible WWE changed their mind at the last mind and are now saving this storyline for weekly WWE TV (RAW & SmackDown).
The only thing related to this angle took place on the SummerSlam 2019 Kickoff Show, where Rowan attacked Buddy Murphy for accusing him of trying to attack Reigns.
You can watch it below:
Another confirmation regarding this major angle with Reigns being planned to take place at SummerSlam 2019 is the fact that Reigns was prominently featured on the SummerSlam poster (along with Brock Lesnar, Becky Lynch, Kofi Kingston & Seth Rollins), but didn't even appear on the show (because of plan getting changed at the last moment).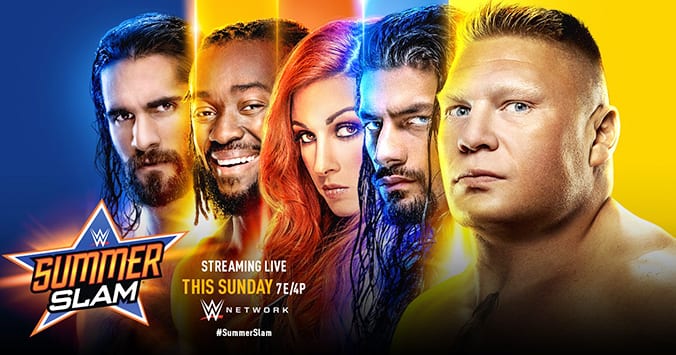 So it's safe to say that something major involving Reigns might happen on RAW tonight.
*Go to the NEXT page to continue reading this article