• Old School WWF Legend Would Have Celebrated His Birthday
Today would have been the 77th birthday of Old School WWF Legend Blackjack Mulligan (Real name: Robert Windham).
Blackjack Mulligan spent most of his career teaming with Blackjack Lanza as "The Blackjacks".
Together they won multiple tag team championships, including the World Wide Wrestling Federation titles.
In 1986, Mulligan wrestled under a mask as the "Big Machine" and joined The Giant Machine (André) & Super Machine (Masked Superstar aka Demolition Ax) in a faction, called "The Machines".
The Blackjacks were inducted into the 2006 class of the WWE Hall of Fame by their former manager Bobby "The Brain" Heenan.
HAPPY BIRTHDAY & † REST IN PEACE
November 25, 1942 – April 7, 2016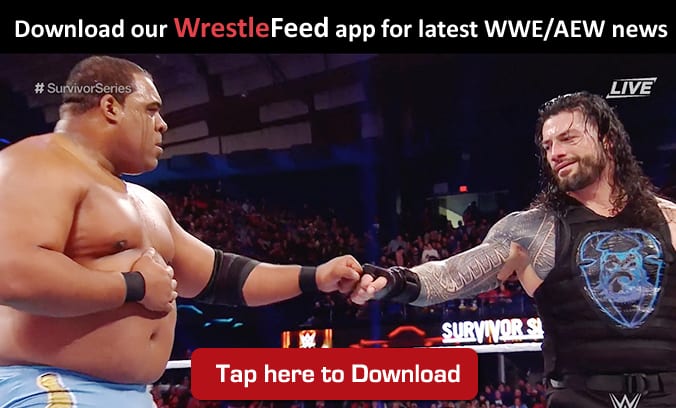 • Backstage News On Keith Lee's Performance At Survivor Series 2019
NXT wrestler Keith Lee almost became the sole survivor at Survivor Series 2019, but was the final man eliminated in the RAW vs. NXT vs. SmackDown men's elimination match when he got hit with a massive Spear by "The Big Dog" Roman Reigns.
We noted earlier that Wrestlingnewsco reported that Vince McMahon is a fan of Keith Lee's work and would like to see him on RAW or SmackDown one day.
In another report about Lee, he was given the chance to shine in this match and he definitely delivered. Many wrestlers backstage were rooting for him in the match.
Below is what a backstage source told Wrestlingnewsco:
"He doesn't complain and he shows up to do the work. We all know how good he is and this was his night to show everyone what he can do. Vince likes him and I think he'll be on RAW or SmackDown in a few months.
I would put one of the main belts on him. If they don't want to beat Bray then put him in there with Brock. I think people can believe Keith can beat Brock. He has what Vince is looking for.
I would maybe give him a manager and give him a long run as champion. He works as hard or harder than anyone and never b*tches or complains about anything. I'm so happy for him."
WATCH: Super Hot Video Of Stephanie McMahon Shaking Her Juggs: