• On This Day In Pro Wrestling History (March 15, 1977) – Old School WWWF Legend Passed Away
On this day in 1977, we lost Old School WWWF Legend Antonino Rocca at the age of 55 after complications following a urinary infection.
Rocca wrestled for Vince McMahon Sr.'s Capitol Wrestling Corporation (which in 1963 was renamed "World Wide Wrestling Fderation") from 1949 till the 70s.
In 1995, he was posthumously inducted into to WWF Hall of Fame (now known as WWE Hall of Fame) by then World Wrestling Federation World Heavyweight Champion Diesel.
HAPPY BIRTHDAY & † REST IN PEACE!
WATCH: Former WWE Wrestler Shannon Moore Accidentally Hits Kid With A Moonsault At Indy Event:
• Big Update On Finn Balor's WrestleMania 35 Plan
As seen on this week's post-FastLane 2019 edition of RAW, Finn Balor lost the Intercontinental Championship to Bobby Lashley.
WWE made a big blunder regarding this Title change as they aired the following advertisement in Chicago (for next week's show at the Allstate Arena) before the Lashley-Balor match even took place: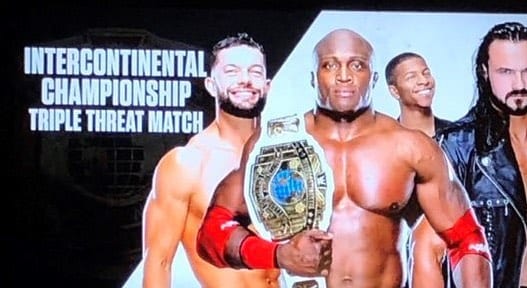 As seen in the above photo, Lashley was shown as the Intercontinental Champion and this spoiled the Intercontinental Title match finish on RAW for fans watching in Chicago.
Speaking of this Title change, WrestleVotes noted that Balor dropped the Intercontinental Championship because WWE officials are planning something for him at WrestleMania 35.
Chatting w/ a source this morning. One notable quote: "I'm figuring they took the IC off of Finn for a reason, I think they have something for him at Mania"

So…. what do you guys think?

— WrestleVotes (@WrestleVotes) March 12, 2019
It looks like WWE officials are planning a Title win WrestleMania moment for Balor after this.
Bobby Lashley vs. "Demon King" Finn Balor for the Intercontinental Championship is now expected to take place at WrestleMania 35. This would mean that Balor would go on to defeat Lashley to become a 2 time Intercontinental Champion as Vince McMahon wants to keep the "Demon King" version of Balor undefeated.
Another hint regarding Balor using the "Demon King" persona at WrestleMania 35 is the following WWE Network advertisement, which shows Balor as the Demon King in a WrestleMania 35 ad: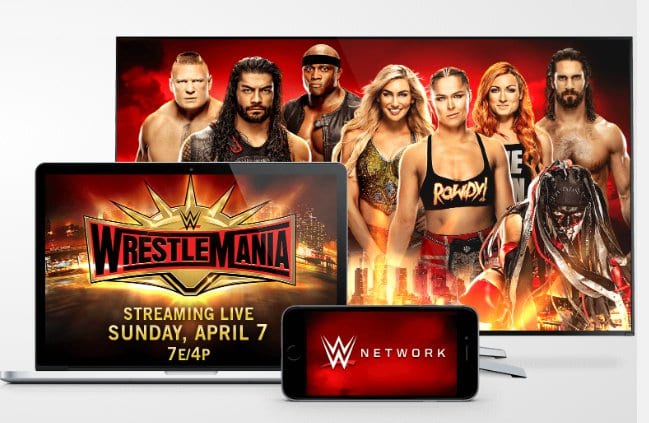 Balor last used his Demon King persona back at SummerSlam 2018, where he squashed Baron Corbin.
As of this writing, the following matches are confirmed for WrestleMania 35:
– RAW Women's Championship Match: Ronda Rousey (c) vs. Becky Lynch vs. Charlotte Flair (1st Ever Women's WrestleMania Main Event)
– Universal Championship Match: Brock Lesnar (c) vs. Seth Rollins
– No Holds Barred Match: Triple H vs. Batista (Batista's Final Match)
– Kurt Angle's Farewell Match
– Randy Orton vs. AJ Styles
– Shane McMahon vs. The Miz
– WWE Cruiserweight Championship Match: Buddy Murphy (c) vs. Tony Nese OR Cedric Alexander