• Old School WCW Veteran Celebrates His Birthday
Old School WCW Veteran "The Demon" Dale Torborg celebrates his 48th birthday today.
The former baseball player was trained in the famous WCW Power Plant wrestling school during the 90s to become a professional wrestler.
Torborg then wrestled as The Demon on World Championsip Wrestling TV, until the company was bought by Vince McMahon in 2001 and Torborg returned to baseball.
The last time Wrestling fans saw him on TV was in 2005 & 2007, when he appeared on quite a few Total Nonstop Action! shows, alongside famous White Sox catcher AJ Pierzynski.
HAPPY BIRTHDAY DALE TORBORG!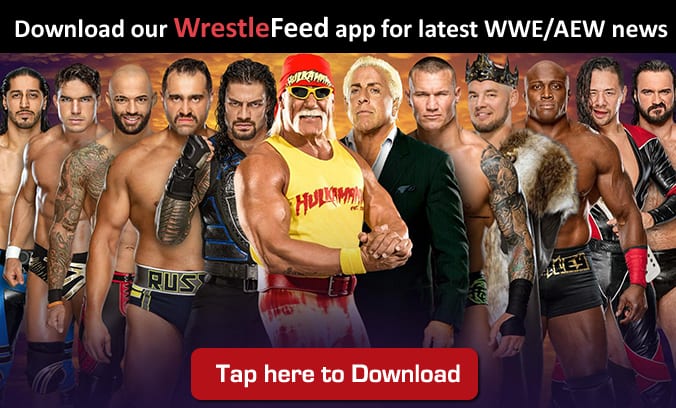 • CM Punk Explains Why He's Interested In The WWE Backstage Role
During a recent appearance on Barstool Sports' My Mom's Basement podcast, former WWE wrestler CM Punk discussed why he's interested in working the WWE Backstage talk show on FS1.
Below is what Punk said:
"I did the FOX thing. They asked me to come out and I was already in LA, so I went into the FOX studios. I guess you could call it an audition? I haven't heard a thing. Renee Young and Booker T, I haven't seen either of them in 5+ years. I think Renee is great, that's the kind of thing she is built for. Booker, to me, he's Booker; he's always laughing and he's good for that kind of role.
I was told WWE wasn't involved, but who knows? It could be why I haven't heard anything yet. I made it very clear to them that if I landed this I wouldn't be there just to sh*t on everything, because nobody wants to watch that.
The way they approached me with it was like, 'We have A-Rod for baseball, Troy Aikman for FOX and we would have you for wrestling. That would be your authority. You've been there, you've done the WrestleManias, you've been the Champion. We would like for you to be the analyst.' I thought it was kind of interesting.
The FOX thing to me was interesting based on that. I'd be an analyst, that sounds great. Let's be honest, if they (WWE) do something bad, I'm not going to be able to toe the company line.
I'll be like, 'Jeez, that was… great.' I just can't do that, and I expressed that to FOX. I stated that if that was the case, I'm not interested."
Also Read: Latest Update Regarding CM Punk – WWE Backstage
WATCH: Sasha Banks Twerking During A Match: