• CM Punk Won't Be Returning To AEW (Details)
It looks like the AEW run of CM Punk is over.
The Wrestling Observer is reporting that there are talks within AEW to buy out Punk's official contract, so he won't have to return to the promotion again after what happened backstage at the All Out 2022 pay-per-view:
"Those with close knowledge of the situation said they are in talks with Punk about a buy-out of the remaining years of his contract which tells you that they are not looking to bring him back. The hold-up right now is said to be the non-compete period.
Obviously if the non-compete is an issue, it's about interest in going to WWE because there's no need for a non-compete otherwise because nobody else but AEW and WWE can pay him close to what he was making.
There are those in WWE who have been very negative towards him in the past, but it is a wrestling war and the optics of looking publicly like they have taken Punk from AEW would be very significant."
CM Punk wrestled for World Wrestling Entertainment from 2006 until he refused to show up to work in early 2014, which not very surprisingly got him fired.
Phil Brooks then tried his luck in Mixed Martial Arts (MMA) but after 2 losses against young UFC undercard-fighters, he quit for good.
Punk then joined Tony Khan's All Elite Wrestling in 2021 and managed to win the AEW World Title twice, but got suspended over a backstage brawl that took place after the All Out 2022 PPV. Also, he got injured during both his Title runs.
Also Read: 1st AEW Firing For Backstage Fight At All Out 2022 Confirmed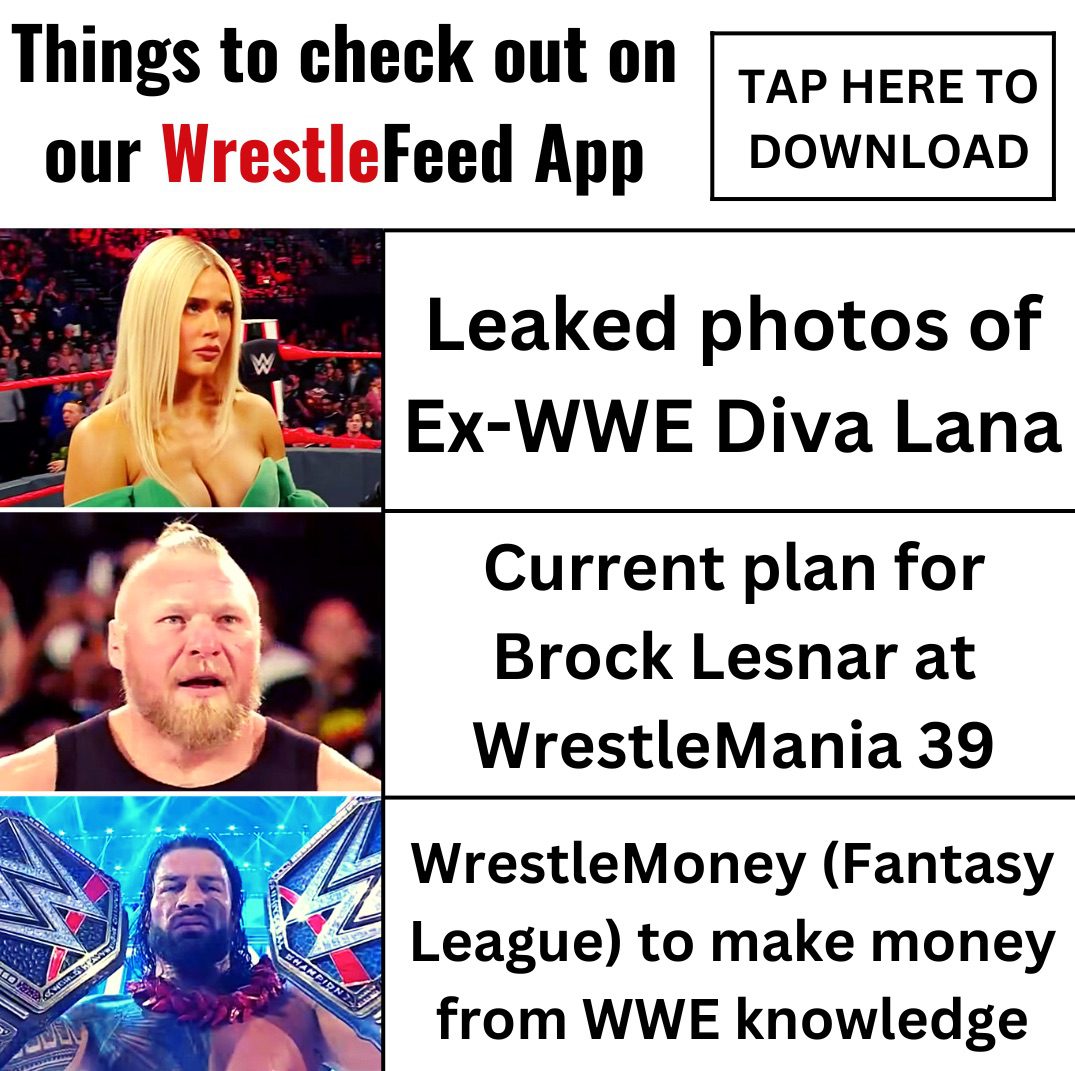 WATCH: Revealing Shots Of Brandi Rhodes (Cody Rhodes' Wife):
• Old School WWF Jobber Celebrates His Birthday
Old School World Wrestling Federation Jobber Chris Hamrick turns 56 today.
Chris did several televised jobs on WWF TV in the mid-90s, in which he developed a spot that is now referred to as the 'Hamrick Bump', where he misses his opponent and jumps outside between the top rope and the second rope.
He later joined Paul Heyman's ECW Extreme Championship Wrestling promotion in 2000 and became a full-time member of their roster until the company closed its doors in January 2001.
HAPPY BIRTHDAY CHRIS HAMRICK!