• Conor McGregor Rips "Fat Mess" Daniel Cormier, Cormier Fires Back
Former UFC Two-Division Champion Conor McGregor is not happy with UFC Legend Daniel Cormier's commentary during his fight against Dustin Poirier at UFC 264.
Last night, McGregor unloaded on Cormier, but once again deleted all his tweets later.
You can check out the screenshots below: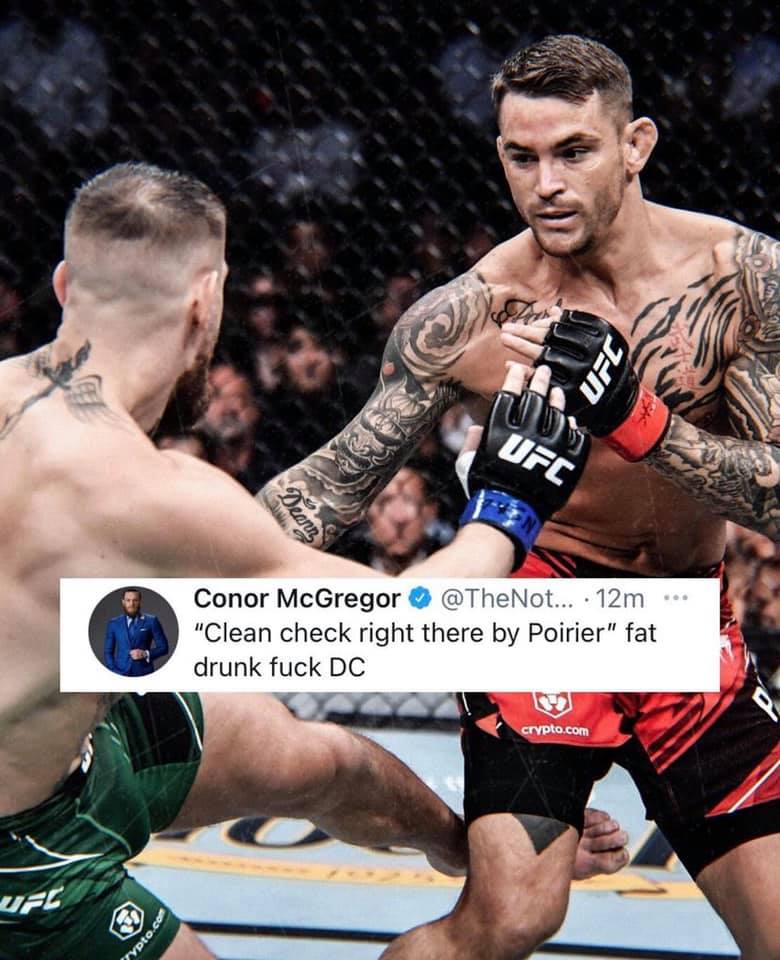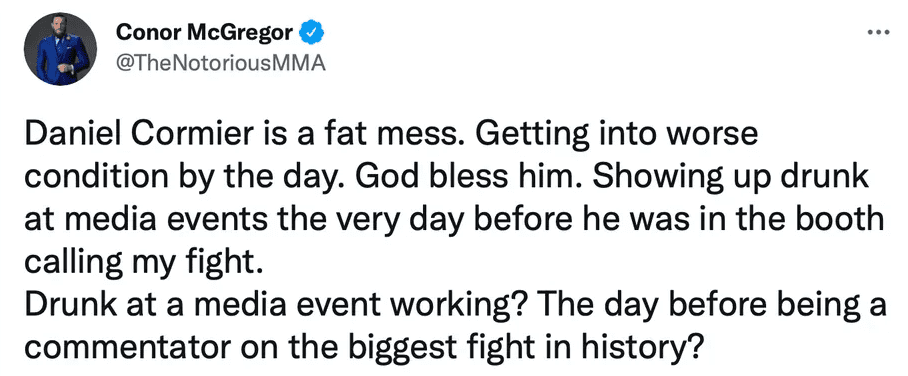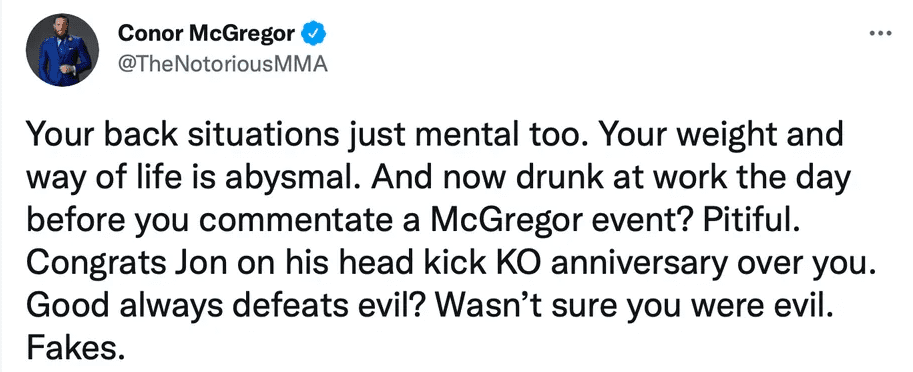 Cormier, who is a former UFC Light Heavyweight & Heavyweight Champion, replied the following to McGregor on his podcast:
"McGregor, listen to me bud. Stop worrying about me. Don't worry about Daniel Cormier. Don't worry about the things that I'm saying. Don't worry about how I'm dressing and how I'm looking. Don't do that. Worry about the dudes that keep beating your a$$ every time you go into the octagon.
I'm not the guy you've got to worry about fighting. I'm done. I'm retired. I'm living my best life. You need to worry about trying to beat the guys that you fight against. Get off the internet. I don't hate this dude, but McGregor, fall back.
The reality is, McGregor is a high-level fighter, but when I said it was a cry for help, I did it with no ill intent. This was just me saying, find some people that are willing to step up and say, 'Hey man, let's get everything right.'
But the reality is, I don't need to be friends with Conor McGregor. So I really don't care what he says about me personally. I'm going to continue to do my job. And where he deserves praise, he'll get praise. Where he deserves to be critiqued, he will get critiqued.
But all those kicks were landed in about a minute. For the last 4 minutes of that round, it was Dustin Poirier beating up Conor McGregor. Let's not forget what happened in the fight. So let's not get too distracted with all the other stuff."
Also Read: Khabib Nurmagomedov Comments On Conor McGregor Mocking His Father's Death
WATCH: Former UFC Star Paige VanZant Completely Exposes Her Buns:
• ON THIS DAY IN WWF HISTORY (August 12, 1995) – WWF Superstars
On this day in 1995, the World Wrestling Federation aired an episode of their weekly TV show 'WWF Superstars'.
This episode was pre-taped at the Roberts Stadium in Evansville, Indiana and featured matches & storyline segments on the road to the 'WWF SummerSlam 1995' PPV.
Here's the match-card:
Hakushi vs. Aldo Montoya
Hunter Hearst Helmsley vs. Brickhouse Brown
Adam Bomb vs. Nick Barberri
Barry Horowitz vs. Skip
Waylon Mercy vs. Buck Quartermaine