• Damian Priest Gained A Lot Of Weight After WWE Rejected Him (Photo)
During a recent WWE Chronicle episode on RAW Superstar Damian Priest on the WWE Network, it was revealed that Priest let himself go after WWE rejected him over a decade ago.
Here's what Priest said about it:
"I went deeper down this hole of, 'To hell with the world, I'm right, everybody else is wrong, so I'm gonna continue'.
Actually, I wasn't even continuing, I got worse. I decided to put in less work and get lazier because, for whatever reason, I thought that was the right decision and that would help me.
Sometimes I think back and I'm grateful for where I am today but I wonder, 'How did this happen?' Because I should not be here with who I was. With who I was, I should be somewhere else not enjoying life."
Priest then worked hard and dropped over 100 lbs to get in the shape that he's in today.
You can check out his transformation below: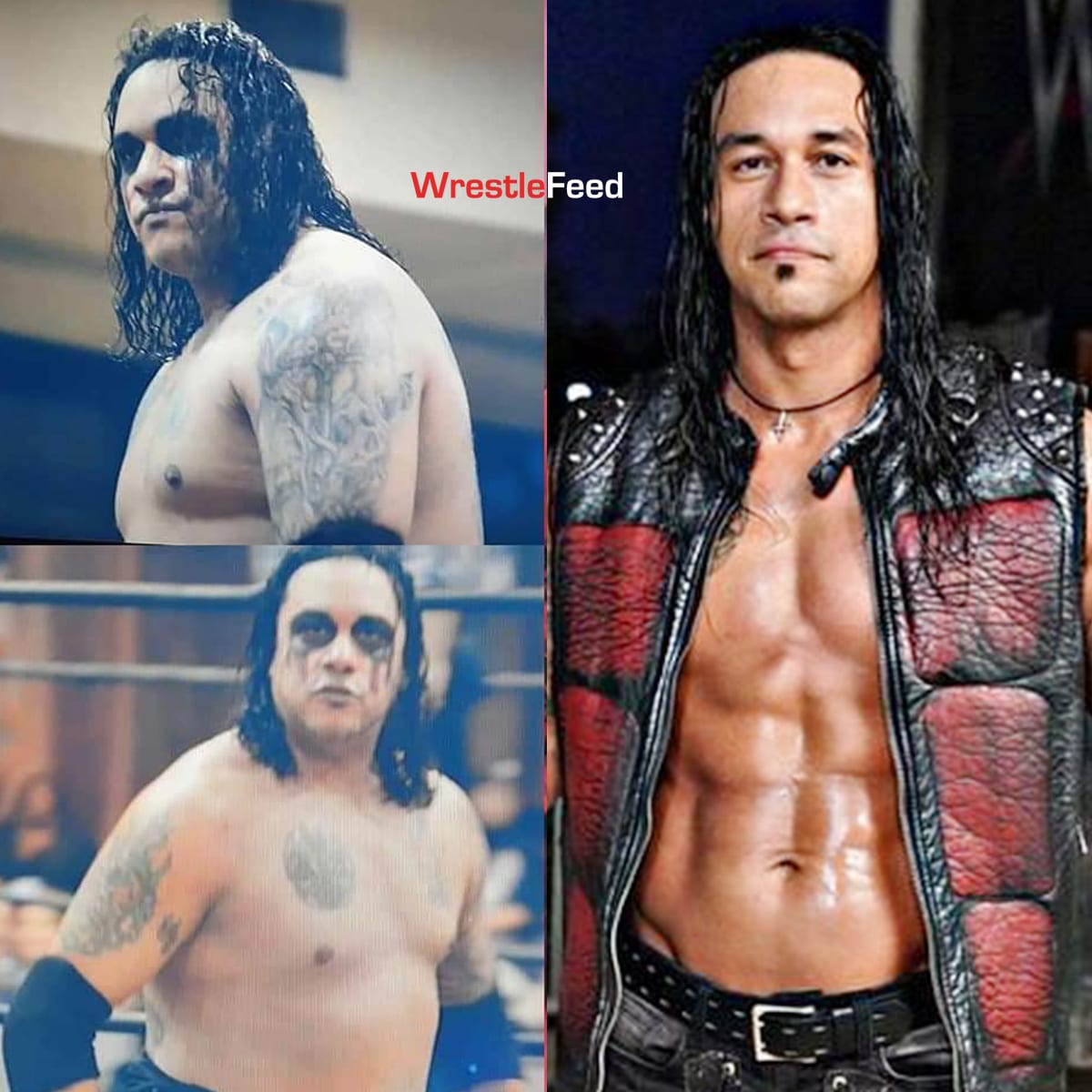 Also Check Out: Aleister Black Has Dropped Over 20 Lbs (Photo)
WATCH: Revealing Video Of Nikki Bella's Buns:
• On This Day In Pro Wrestling History (May 14, 2000) – ECW Hardcore Heaven 2000
On this day in Pro Wrestling history on May 14, 2000, Extreme Championship Wrestling aired 'ECW Hardcore Heaven 2000' LIVE on PPV from the The Rave in Milwaukee, Wisconsin.
This show featured the return of Rob Van Dam after missing 3 months due to an injury (broken ankle).
It was also Masato Tanaka's last pay-per-view for the original ECW.
Below are the results:
– Masato Tanaka defeated Balls Mahoney
– Three-Way Dance: Little Guido defeated Mikey Whipwreck and Simon Diamond
– Kid Kash defeated C.W. Anderson
– Three-Way Dance: Nova & Chris Chetti defeated Da Baldies and Danny Doring & Roadkill
– New Jack defeated Angel
– Yoshihiro Tajiri defeated Steve Corino
– ECW World Television Championship: Rhino (c) defeated The Sandman
– Jerry Lynn defeated Rob Van Dam
– ECW World Heavyweight Championship: Justin Credible (c) defeated Lance Storm