• ON THIS DAY IN WWF HISTORY (November 9, 1998) – WWF RAW IS WAR
On this day in 1998, the World Wrestling Federation aired another LIVE episode of their weekly TV show 'WWF RAW IS WAR'.
It was broadcasted from the Reunion Arena in Dallas, Texas and featured matches, interviews & storyline segments on the road to the 'WWF Survivor Series 1998' PPV.
Here's the card:
1. The Undertaker vs. X-Pac
2. Val Venis vs. Steve Blackman
3. Triple Threat: Mosh vs. D-Lo Brown vs. Road Dogg
4. Goldust vs. Jeff Jarrett
5. WWF Hardcore Title: Mankind vs. Ken Shamrock
6. Tiger Ali Singh vs. Al Snow
7. Kane vs. Edge
8. The Rock vs. Mark Henry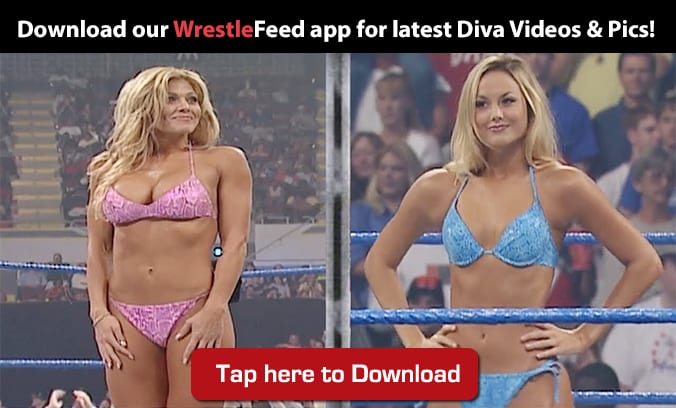 • FLASHBACK: Marc Mero Reveals The Pick-Up Line He Used On His Ex-Wife Sable
During an appearance on "Prime Time with Sean Mooney" podcast in 2018, former WWF/WCW wrestler Marc Mero talked about their pick-up line game, his ex-wife Sable & more.
Below are the highlights:
On their pick-up line game:
"We were wrestling in Jacksonville, Florida, and I know I was with Marcus Bagwell and DDP, we were traveling together. We stopped at a restaurant, it was like a buffet and we used to play this game – it was so stupid – it was called 'give her your best line.'
I said, 'Marcus, we see a nice looking girl your gonna give her your best line' and then you'd have to come up with something to get a date, meet them, or get a phone number. Most times we did it, we'd just laugh our heads off."
On the pick-up line he successfully used on his ex-wife Sable:
"I think it was my turn and we were in line at the buffet and all of a sudden there at the end of this line was this beautiful girl.
DDP and Buff go, 'give her your best line.' Oh man, so now the pressure's on. What I did, I tried to be really creative, so creative it worked when I was in elementary school [laughs].
When I came to the cash out after you order your food, I gave this [waitress] a note: 'Do you like me: yes or no?' I said, 'See that girl at the end of the line there? When she comes by, give it to her and tell her it's from me.'
So, sure enough, she gave her the note and [Sable] didn't really sell it, she just kind of took the note.
Well, about 15 minutes later we were just about getting ready to leave and the waitress comes over me and hands me this note, and [Sable] wrote in, 'maybe.'
So, before I left, I said 'Hey, we're wrestling in Jacksonville tonight' – and she knew who we were, she just never let on to it – and I left her and her friends tickets to come and that's when we first started hanging out together."
Also Read: Marc Mero Reveals How He Found Out Sable Was Cheating On Him With Brock Lesnar
WATCH: Lana Shows Off Her Buns In A Revealing Dress: