• Former WWE Wrestler Says John Cena Buried Him
During a recent appearance on VOC Nation's Talkin Sass podcast, former WWE wrestler Michael Tarver claimed that John Cena buried him during his time on the WWE main roster.
For those who don't remember, Tarver was a part of the original Nexus.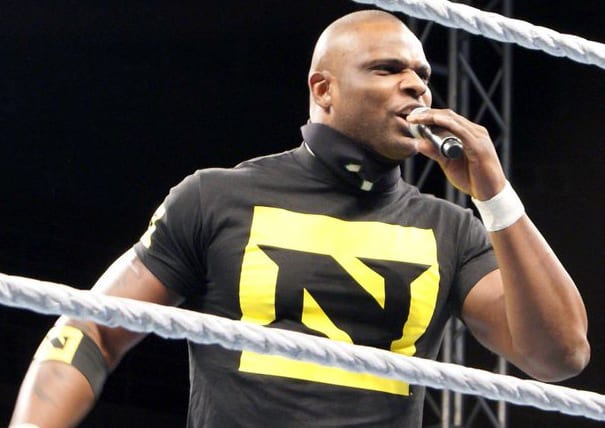 Here's what Tarver said:
"The irony of how WWE works, you could be the man or the woman in developmental, and (when you) get to the main roster, it doesn't matter how good you are.
If one of the main people there don't like you they will do everything they can do to bury you. I got to the main roster and just got buried.
It was Cena. I don't have any heat with him now, I make jokes about it. But there was a target on my back. I don't know why he targeted me, but it is what it is.
We ended up on good terms, (but) I had to defend myself a lot. Everyone was high on me, and then all the sudden they all turned on me. People wouldn't shake my hand – they wouldn't even speak to me.
I thank God for people like Mark Henry and Teddy Long. Mark Henry would pull me aside a lot (and tell me to) weather the storm. 'You got heat right now, just weather the storm.'
MVP would give me really good advice, Matt Hardy was always really cool. They'd say, 'you're only getting this kind of heat because there's something really there.'"
You can watch Cena teaming up with Tarver on an episode of RAW from 2010 below:
Also Read: John Cena Comments On Missing WrestleMania For The 1st Time Since 2003
WATCH: Revealing Photos Of John Cena's Ex-Wife Go Viral:
• Old School WWF Veteran Would Have Celebrated His Birthday
Today would have been the 71st birthday of Old School WWF Veteran Moondog Rex (Real name: Randy Colley).
Most Old School Wrestling fans remember Moondog Rex as one half of the famous 70s/80s/90s Tag Team "The Moondogs".
The Moondogs won the WWWF World Tag Team Championship in 1981 from Martel & Garea, but during their reign Moondog Rex's Tag Team partner Moondog King was replaced by Moondog Spot.
In 1990 & 1991, Colley wrestled for Ted Turner's World Championship Wrestling as Moondog Rex, but later also appeared as Deadeye Dick of The Desperados.
HAPPY BIRTHDAY & † REST IN PEACE
May 2, 1950 – December 14, 2019