• ON THIS DAY IN WWF HISTORY (April 21, 1984) – WWF Wrestling At The Chase
On this day in 1984, the World Wrestling Federation aired another episode of their weekly TV show 'WWF Wrestling At The Chase'.
The 'Wrestling at the Chase' TV show was originally associated with the 'St. Louis Wrestling Club' NWA territory, so they featured the NWA Wrestling Superstars, but in the fall of 1983, the TV station KPLR-TV (Channel 11) ended the relationship with the National Wrestling Alliance and started to negotiate a deal with the World Wrestling Federation, the promotion that ended up taking over the famous TV show.
This episode was pre-taped in St. Louis, Missouri and featured the 1984 WWF Superstars.
You can find the card below:
– Tito Santana vs. Scrub
– Adrian Adonis/Dick Murdoch vs. S.D. Jones/Tony Garea
– Piper's Pit: Dick Murdoch
– Paul Orndorff vs. Jose Luis Rivera
– Spike Huber vs. Dennis Stamp
– Andre Handicap Match
• Former WWF Referee Passed Away Due To Complications From COVID-19
We are saddened to learn that Old School WWF referee Jack Lotz has passed away at the age of 86.
Jack's daughter revealed on Social Media that he passed away due to complications from COVID-19.
This isn't the first death related to COVID-19 in the wrestling business. A Mexican wrestler recently passed away due to coronavirus (tap here to read more).
Jack Lotz, a Korean war veteran, was a professional wrestling referee for many years, most importantly working for Vince McMahon Sr.'s World Wide Wrestling Federation and later also for the World Wrestling Federation, even after Vince Jr. had taken over the company.
Some of you will remember him as the referee of the Hulk Hogan vs. Iron Sheik match, as well as the WrestleMania 2 (worked) Boxing match between "Rowdy" Roddy Piper and Mr. T.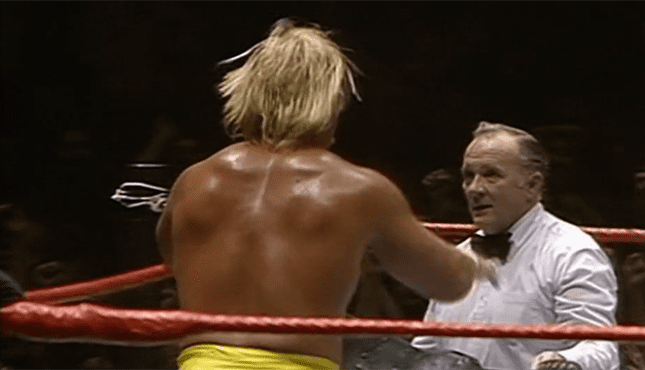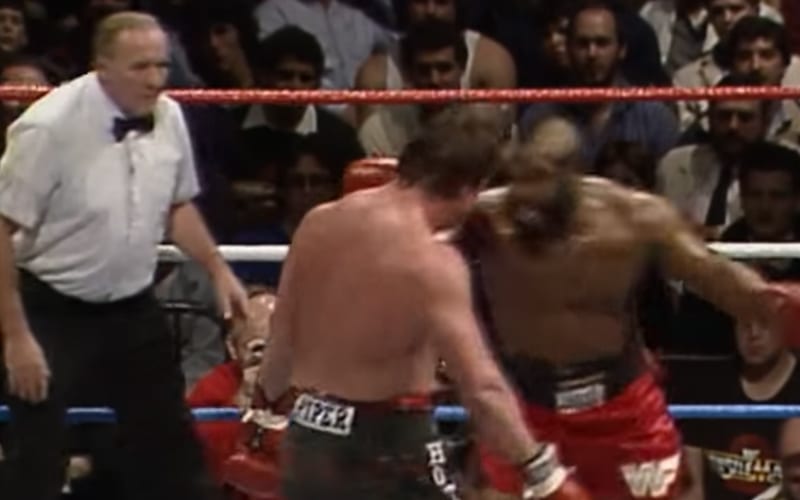 After his career as a wrestling referee was over, Jack Lotz appeared in a few episodes of the famous TV series "The Sopranos".
We extend our condolences to Lotz's family, friends and fans.
REST IN PEACE JACK LOTZ
Also Read: Old School Announcer Passes Away