• "I'm pretty pissed off about the fact that he still harbors it" – Goldberg On Bret Hart's Starrcade 1999 Injury
Old School WCW Legend Bill Goldberg was recently interviewed on The Michael Kay Show, where he was asked about the WCW Starrcade 1999 incident, where a Superkick from Bill injured Bret 'The Hitman' Hart.
The former Atlanta Falcons defensive tackle made it clear that he's very disappointed, that after all these years Bret still feels that he injured him on purpose.
Here's what the former WCW World Heavyweight Champion had to say:
"When an accident happens and you tell your side of the story and nobody believes it, especially the person negatively affected by it, yeah it sucks. I will take it to my grave because I am sure that he will never forgive me.
What else can I say? I said I was sorry and that it was unintentional, it was the furthest thing from my mind, I don't know, a million times? And of those a million times, he's come back with, 'Yes, was intentional, he's a punk, he didn't know what he was doing and ruined my career.'
It sucks. You can lead a horse to water and shove their face in the damn water, but you can't shove it up their esophagus.
If you can tell, I'm pretty pissed off about the fact that he still harbors it. It sucks. I truly believe that it shows what a human being I am that I can forgive people for accusing me of something that is not true."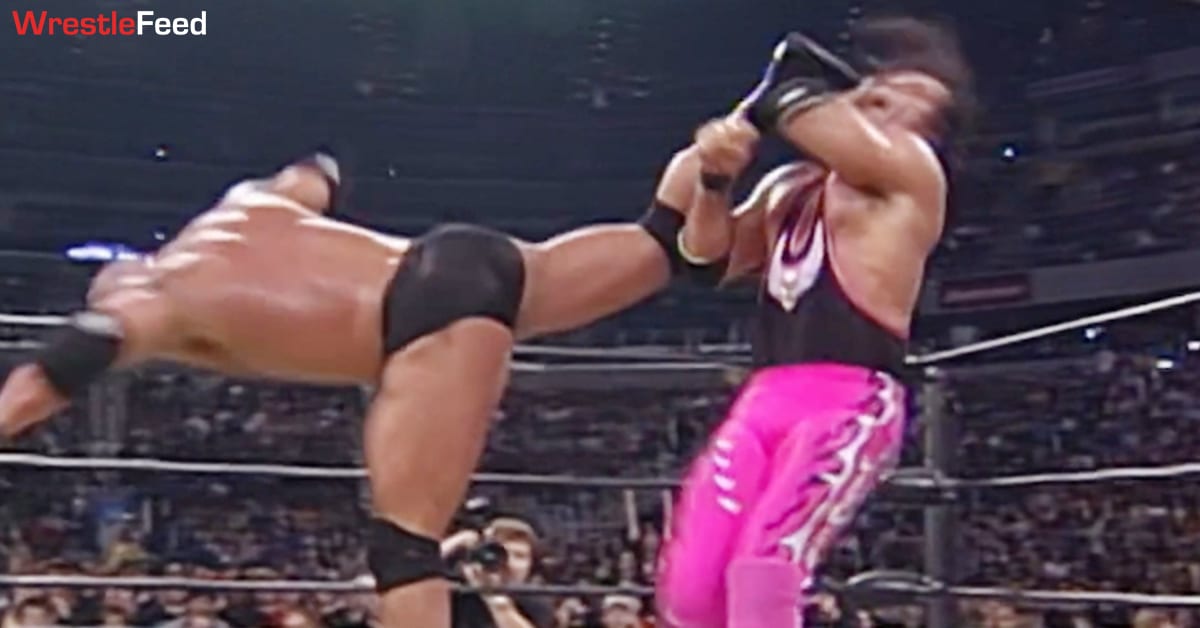 Bret previously said the following in 2020:
"Goldberg was a gorilla. Goldberg was a guy that nobody seemed to have taught how wrestling really works.
He seemed to think he could just pick a guy up and just slam him through the mat as hard as you could and that was good wrestling.
But I always liked Bill as a person. His wrestling, his work rate was 0/10.
Like, everything he did hurt – everything!
He could tie up with you and hurt you. He'd tie up with himself and hurt himself!"
Also Read: Goldberg Explains Why He Doesn't Watch Anything That He's In
WATCH: Natalya's Wardrobe Malfunction:
• ON THIS DAY IN WWE HISTORY (July 14, 2006) – WWE Friday Night SmackDown!
On this day in 2006, World Wrestling Entertainment aired an episode of their weekly TV show 'WWE Friday Night SmackDown!'.
It was pre-taped at the Target Center in Minneapolis, Minnesota and featured matches, interviews & storyline segments on the road to the 'The Great American Bash 2006' PPV.
Here's the card:
Matt Hardy vs. Ken Kennedy
Jamie Noble vs. Paul London
US Title: Fit Finlay vs. Bobby Lashley
Rey Mysterio vs. William Regal