• ON THIS DAY IN WCW HISTORY (November 9, 1991) – WCW World Championship Wrestling
On this day in 1991, Ted Turner's World Championship Wrestling aired an episode of their weekly TV show 'WCW World Championship Wrestling'.
This episode was pre-taped from the Center Stage Theatre Center in Atlanta, Georgia and featured matches & storyline segments on the road to the 'WCW Starrcade 1991' PPV.
The card of the show can be found here:
P.N. News vs. Scrub
Cactus Jack vs. Rick Hardrock
WCW Magazine-Clash XVII
Van Hammer vs. John Peterson
Tom Zenk vs. Buddy Lee Parker
Clip: Brawl Badd/Graham
Johnny B. Badd vs. Mike Graham
Arachnaman vs. The Medic
Ricky Morton & Tommy Rich & Terry Taylor vs. The Patriots & Bobby Eaton
Rick Steiner vs. Mr. Hughes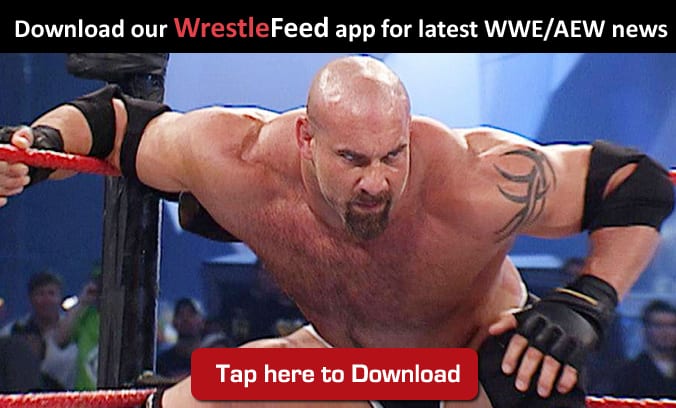 • Independent Wrestler Matt Travis Passes Away At Age 25
We are saddened to report that independent wrestler Matt Travis has passed away at the age of 25.
The reason for his death isn't known at the moment.
UPDATE: Matt Travis' Cause Of Death Revealed
Below is what WWE wrestler Curt Hawkins tweeted about this:
My thoughts are with The @HOGwrestling locker room, students, friends, & family. Very sad news.

— Brian Myers (@TheCurtHawkins) November 10, 2019
Below are some more tweets regarding this sad situation:
My thoughts are with @HOGwrestling and Matt's whole family I'm stunned

— Joe Gacy (@JoeGacy) November 10, 2019
Our hearts go out to the @HOGwrestling family & @AmazingRed1 through this extremely difficult time. We can't imagine what everyone is going through. #RIP Matt Travis #MBK

— ThroughTheTable (@3TPod) November 9, 2019
Sad to hear the news of matt travis he was a great guy in the ring saw him at @combatzone wish i could have seen him @HOGwrestling #rip #MBK #hog

— arieslopez (@arieslopez) November 10, 2019
I'm sorry for your loss bro! My prayers to you, Matt's friends, family and colleagues. ???

— gomez addams. ?‍♀️ (@rvmoncito) November 10, 2019
@JDfromNY206 JD TODAY IS A SAD DAY MATTHEW TRAVIS PAST AWAY . My condolences GOES TO HIM AND THE WHOLE ENTIRE @HOGwrestling FAMILY ??

— RSavage91 (@Savage91R) November 10, 2019
WATCH: Chris Jericho Buries WWE Creative Live On AEW Dynamite: