16-Time WWE World Heavyweight Champion John Cena is returning for a full-time TV schedule for the next two months.
Cena will be returning to WWE TV on this Friday's SmackDown. Below is his complete schedule:
September 1 – SmackDown in Hershey, PA
September 8 – WWE Superstar Spectacle in India
September 15 – SmackDown in Denver, CO
September 22 – SmackDown in Glendale, AZ
September 29 – SmackDown in Sacramento, CA
October 6 – SmackDown in St. Louis, MO
October 13 – SmackDown in Tulsa, OK
October 20 – SmackDown in San Antonio, TX
October 27 – SmackDown in Milwaukee, WI
Cena will be in the main event of WWE Superstar Spectacle Live Event in India. On that night, he will team up with World Heavyweight Champion Seth Rollins to take on Ludwig Kaiser & Giovanni Vinci of Imperium.
The Cenation Leader is debuting a new gear for this run. You can check out his new look below: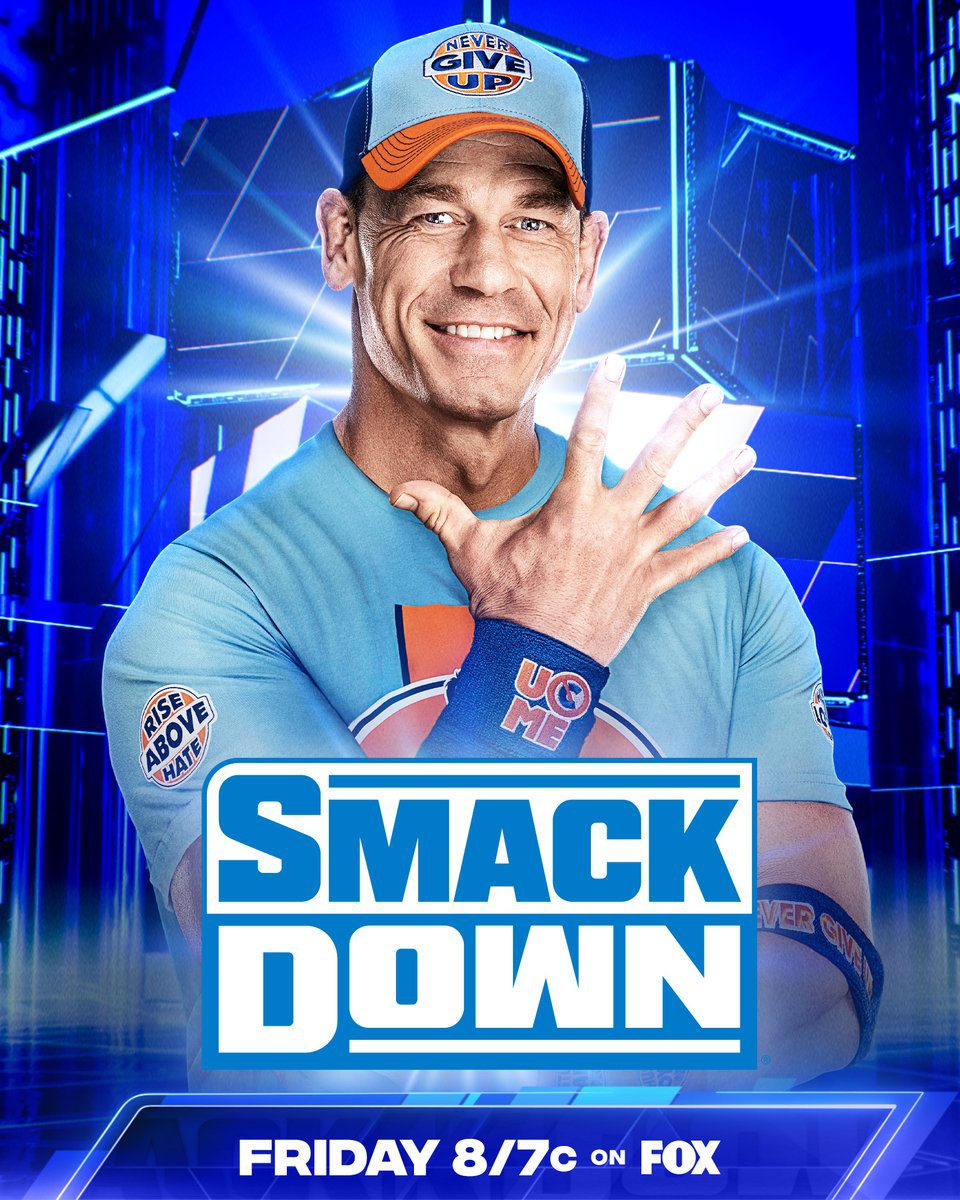 Cena recently tweeted the following about the death of Bray Wyatt:
"Devastated by the news of the passing of Windham Rotunda. My heart goes out to the entire Rotunda family. Windham brought the best out of me in so many ways. I'm forever grateful for the moments we shared. A sad day for all those he reached around the world. RIP."
Cena and Wyatt first feuded in 2014 and had their first ever match at WrestleMania 30, which Cena won. Wyatt got a win over Cena at Extreme Rules 2014 in a Steel Cage match and then their feud ended at Payback the same year when Cena defeated Wyatt in a Last Man Standing match.
At WrestleMania 32 in 2016, Cena joined forces with The Rock to fight off The Wyatt Family.
They crossed paths again in 2020 and Wyatt (this time as The Fiend) got his revenge on Cena in a Firefly Funhouse Match at WrestleMania 36.
Also Read: Shane McMahon's WWE Return Status
New Video: Revealing Video Of WWE Star Asuka: