– Former ECW World Heavyweight Champion Justin Credible announced on Twitter that he's retiring from Professional Wrestling in 2015. He will face Tommy Dreamer in his last match. Credible is also a former 8 time WWF Hardcore Champion & 2 time ECW World Tag Team Champion with Lance Storm, together known as the Impact Players. It should be noted that Justin Credible also played Aldo Montoya in the WWF.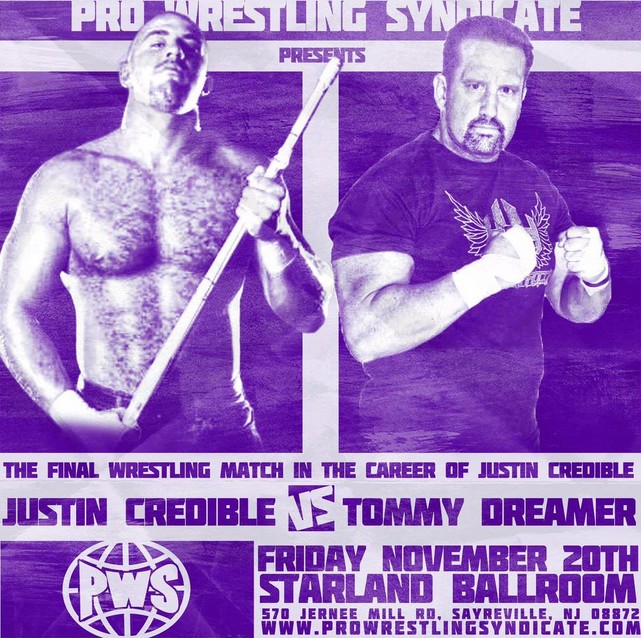 – Only 1 match for WWE Hell in a Cell 2015 has been made official so far: Brock Lesnar vs. The Undertaker – Hell in a Cell match. There were talks of doing a Tables match at the PPV for the Tag Team Titles between New Day & Dudley Boyz. A Triple Threat match for the Divas Championship between Charlotte, Nikki Bella & Paige is expected as well. With what happened last night on Raw, it looks like the "Demon" Kane might face Seth Rollins for the WWE World Heavyweight Championship at the PPV, in a Hell in a Cell match.
– In case you missed it, we posted the latest update on Sting's injury status. According to latest reports, Sting underwent medical testing and the result shows that his neck is not broken. But this injury might not turn out to be good for his WWE career. Click here to read more on Sting's WWE career possibly coming to an end.
– As we saw on last night's WWE Raw, "Demon" Kane dragged Rollins to "hell" (under the ring). WWE posted a video where Rollins escaped from there after the show went off the air. You can watch it below:
Are you a die hard Attitude Era fan? Take this special edition of our exclusive "Old School Wrestling Quiz: Attitude Era Special (1997-1999)" by clicking here.