• Kane Gives An Update On His In-Ring Future In WWE
The last time former WWF Champion Kane was an active in-ring performer, it was 2018. He wrestled 22 matches that year.
After that, he only returned for the Men's Royal Rumble 2021 match. A few months later, he was inducted into the WWE Hall Of Fame.
Will Kane ever wrestle again? It doesn't look like he will.
During an interview with The Right View, the 55-year-old Legend said the following about his in-ring future in WWE:
"Yeah, I actually don't do that much anymore. I don't want to get into a wrestling ring and actually get knocked down because I don't know if I could get back up at this point.
But yes, I still do things occasionally. For instance, WWE recently had SummerSlam, which is WWE's second biggest event of the year at Nashville at Nissan Stadium, where the Titans play, and I announced the attendance for the evening.
It's awesome for me to just go out and still be a part of it."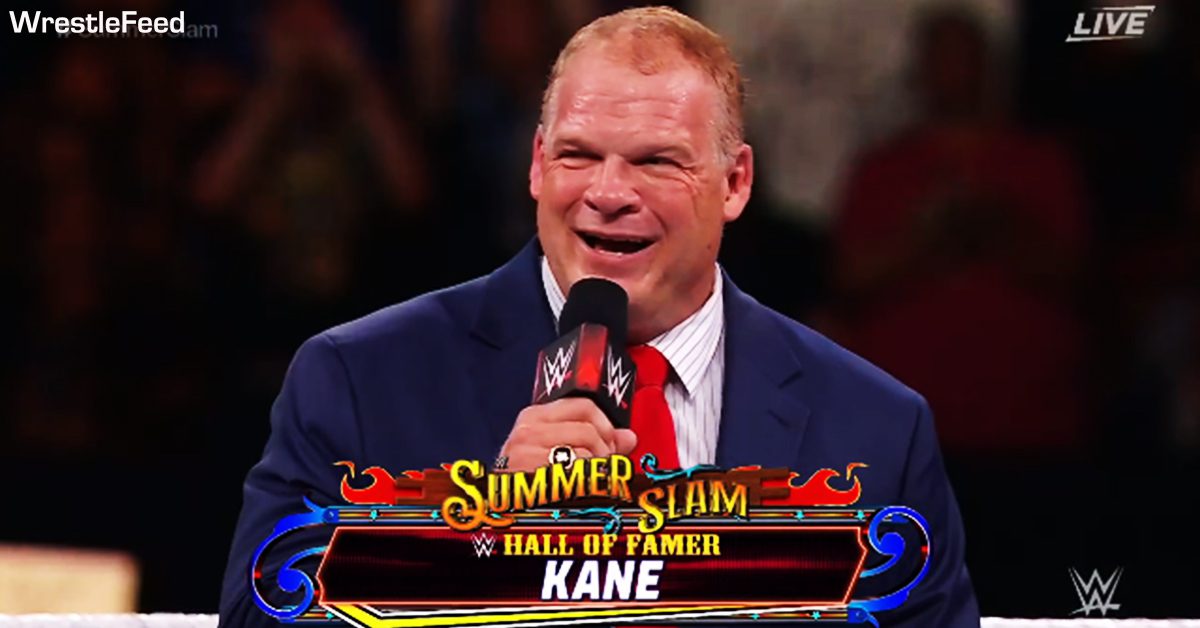 Also Read: Family Of Michelle McCool Asked Why "The Undertaker's Brother" (Kane) Wasn't At Their Wedding
WATCH: Super Hot Video Of Michelle McCool (Undertaker's Wife) In A Bikini:
• Old School Wrestling Veteran Celebrates His Birthday
Old School Wrestling Bobby Duncum Sr. celebrates his 78th birthday today.
From the 60s till the late 80s, he wrestled in various promotions such as Vince McMahon Sr.'s World Wide Wrestling Federation, Verne Gagne's American Wrestling Association, Eddie Graham's Championship Wrestling from Florida & various other NWA territories.
A lot of Old School fans, who were watching Wrestling during the famous Monday Night Wars, will remember his son, Bobby Duncum Jr., who was a member of Curt Hennig's faction "The West Texas Rednecks".
HAPPY BIRTHDAY BOBBY DUNCUM!