• Matt Riddle's Ex-Girlfriend Accuses Him Of Being A "$exual Predator"
WWE RAW Superstar Matt Riddle was involved in a relationship with OnlyFans star Daniella Petrow once.
Daniella is now going after Riddle, as she shared a chat she had with another woman Riddle has been with.
You can read the caption of her tweet below:
"Two weeks ago in Canada she deserves waking up in @SuperKingofBros w him kneeling next to her face naked told her to deep throat him and then b*tch about her going to sleep when he took her back to the room instead of f**kin."
You can read Daniella's chat with the above stated woman below: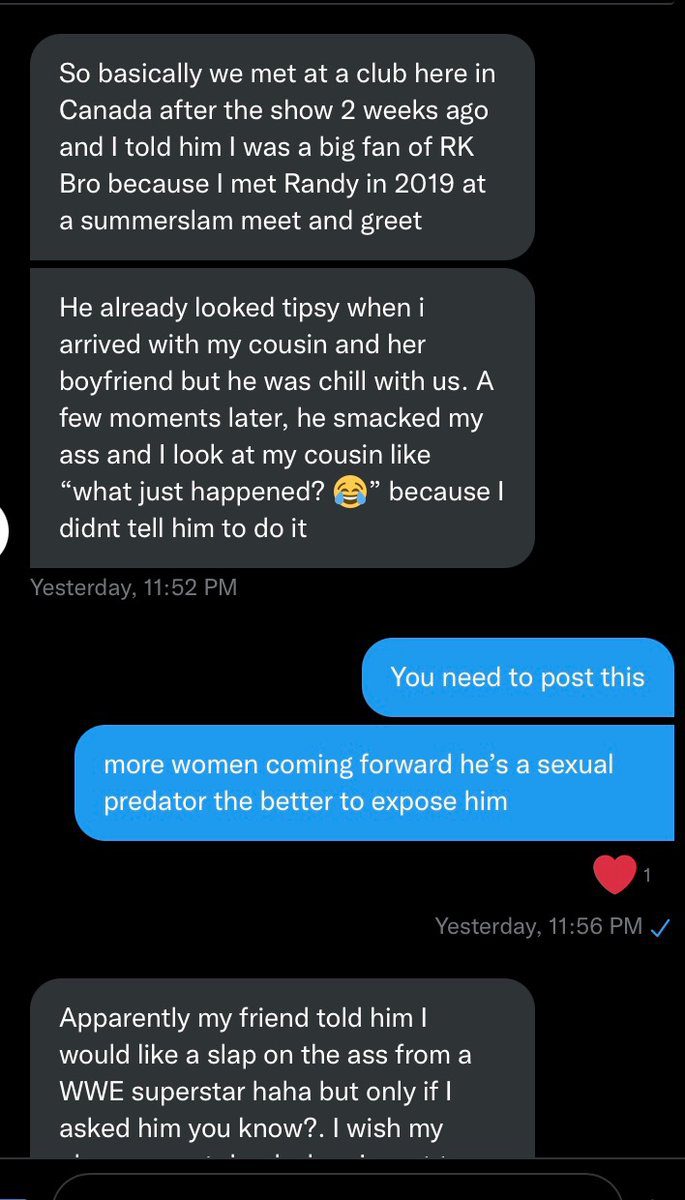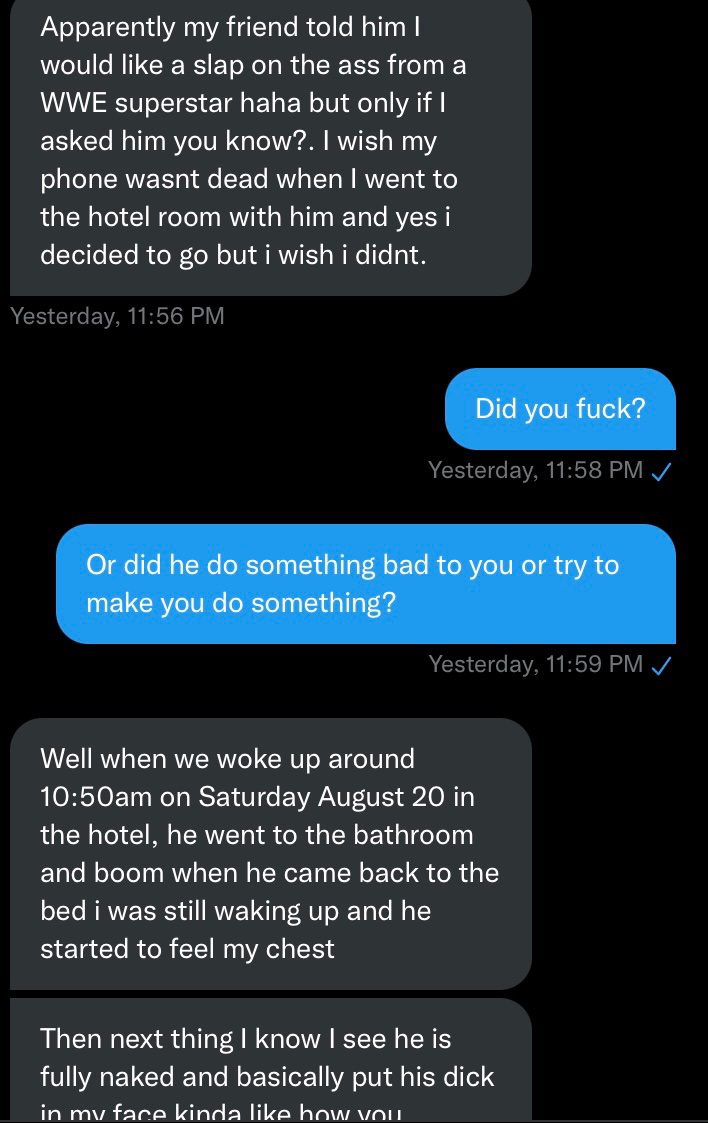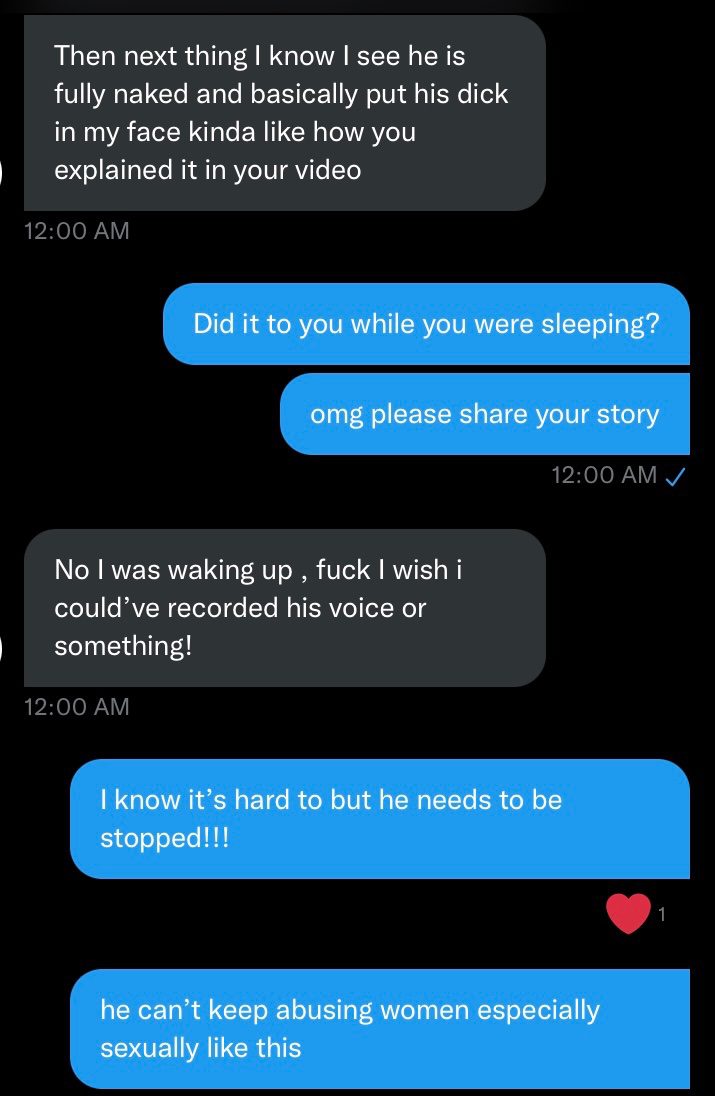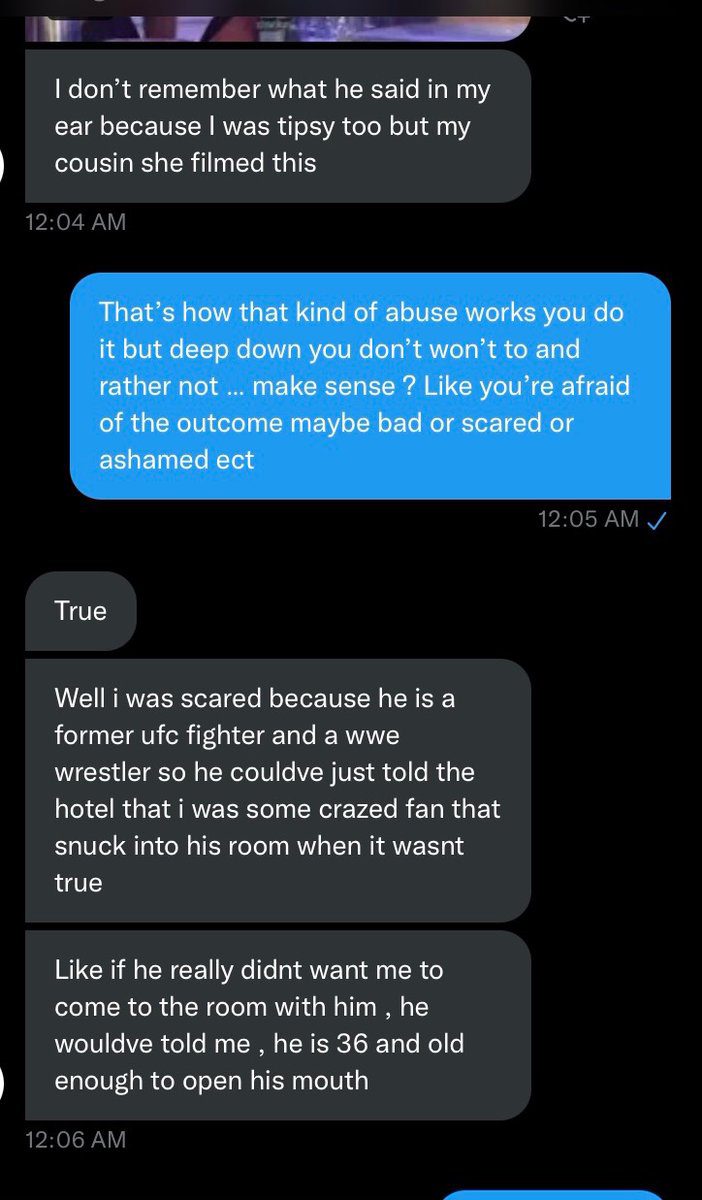 Daniella also shared the following video of Riddle's meeting with the woman in Canada:
— Dániella (@Dniella16) August 31, 2022
Daniella further shared the following story of her experience with Riddle:
"Here's one for you. Try waking up at 5 o'clock in the morning. I was laying on my back. And he's just standing over me. Butt-naked, d*ck out and everything. And I was like, 'What are you doing?' Didn't say a word.
Just started arching further and further down. So his penis was near my face. I'm like half asleep. I can't really move because his legs over me, one on each side, and I'm laying on my back.
And I felt pressured into giving him oral s*x. I did it, so it could be over and done with. This was the first time because he always made me feel like a piece of sh*t for trying to give him oral pleasure because he was so traumatized by Candy Cartwright – Samantha accusing him of forcing her to do that.
He did because he put me in a situation where I knew if I didn't do it, he was gonna lose his f**king sh*t, make me feel guilty, and I wasn't strong enough. I didn't think anything of it until I opened my eyes, afterwards."
— Dániella (@Dniella16) August 31, 2022
Riddle or WWE hasn't issued any statements regarding this situation.
Also Read: "P*rn is an insurance policy if WWE ever wants to fire me" – Matt Riddle
MUST WATCH: Former WWE Star Chelsea Green (Wife Of Zack Ryder) Exposes Her Knockers (Video & Front-Shot Photos):
• Old School Lucha Libre Legend Would Have Celebrated His Birthday
Today would have been the 105th birthday of Lucha Libre Legend El Santo (Real name: Rodolfo Huerta).
The masked Legend is considered THE single greatest & most famous Luchador in Mexican wrestling history.
He also received major roles in several Mexican movies, that's how over he was in his home country back in the day.
In 2018, El Santo got inducted into the WWE Hall of Fame, as part of the annual 'Legacy Wing' inductions.
HAPPY BIRTHDAY & † REST IN PEACE
September 23, 1917 – February 5, 1984