• Old School Wrestling Legend Celebrates His Birthday
Old School Wrestling Legend Ole Anderson (Real name: Alan Rogowski) turns 78 today.
In the 60s, Ole Anderson replaced Lars Anderson as Gene Anderson's partner in the famous NWA Tag Team 'The Minnesota Wrecking Crew', a team that lasted till Gene retired in 1985.
Later that same year (1985), Ole became one of the founding members (with Ric Flair, Arn Anderson, Tully Blanchard & J.J. Dillon) of one of the greatest factions in professional wrestling history, The Four Horsemen.
He retired from active wrestling in 1990, but still stayed with World Championship Wrestling (formerly known as Jim Crockett Promotions) till Bischoff let him go in late 1993.
In his famous 2003 book "Inside Out: How Corporate America Destroyed Professional Wrestling", Ole described how he told both Vince McMahon & Linda McMahon "Go F*** Yourself" after they bought Georgia Championship Wrestling in 1984 and offered him a job.
HAPPY BIRTHDAY OLE ANDERSON!
• Possible Heel Turn Coming On WWE RAW
On last night's RAW, Seth Rollins brought a DNA report with him and claimed that Dominik is not Rey Mysterio's son.
When the Mysterio family wasn't convinced, Rollins changed his stance and said Aalyah isn't Rey's daughter. He then showed footage from last week where Aalyah was checking on Murphy's well-being.
Rey then said that he already talked with Aalyah about this and noted that he taught his daughter care and compassion. He then called her 19 year old daughter naive, which upset her, and she stormed off backstage.
The Wrestling Observer noted that this is possibly setting up an angle where Aalyah will turn on her family.
"They're trying to do something obviously to set up Aalyah to be the one who turns on the family. This is the start of it, but she's going to have to carry this, but we'll see. That's asking a lot for someone who hasn't been in the business because her role is gonna be as an actress and not as a wrestler."
WWE also teased the continuation of the rumored romance angle between her and Murphy backstage on last night's RAW.
Also Read: Roman Reigns Confirms New Theme & Gear For Him, Reveals Major Storyline Is Being Planned For Him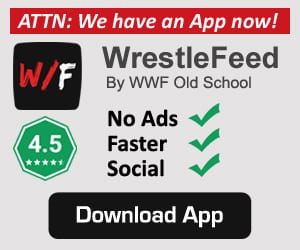 WATCH: AEW Wrestler Taynara Conti's Hot Workout:
You can download our official WrestleFeed mobile app to check out more Wrestling news & Divas content. Tap here to download.