• Roman Reigns Comments On Jimmy Uso's DUI Arrest
SmackDown Tag Team Champion Jimmy Uso was arrested for DUI (Driving Under Influence) two months ago.
According to police records, Jimmy ran a red light on Monday night at 10:35pm ET in Pensacola, Florida, and was driving at a speed of 50 mph in a 35 mph zone.
While Police was questioning him, they smelled alcohol and noticed Jimmy swaying. Jimmy then admitted that he drank multiple beers before driving.
Jimmy then failed sobriety tests and his BAC breath tests came back at .202 and .205 (which were way above the legal limit of .08 in Florida).
Jimmy was then arrested on a misdemeanor DUI charge. He also received citations for speeding and running a red light.
He was arrested for similar charges back in July 2019.
You can check out his mugshot below: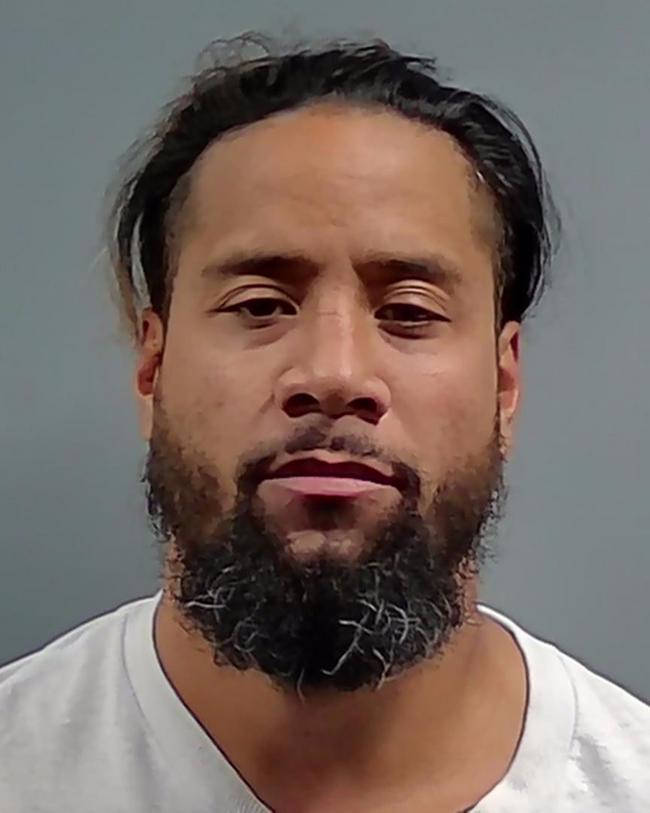 During a recent interview with The New York Post, Universal Champion Roman Reigns had the following to say about his cousin's arrest:
"We're all human, we're all cynics, we all make mistakes. Instead of what some people might feel you should give up on somebody or maybe turn your back on that type of behavior, that's one way to do it.
But I don't think that's the way to push through and gain experience or make progressive movements of becoming a better man or a better human.
So for me, it was diving into it with great attention, great love and very thorough communication to make sure my family is continually bettering themselves and putting themselves in a position to make better decisions."
Also Read: Roman Reigns On Stephanie McMahon's Reaction To Getting Hit With A Spear At WrestleMania 32
WATCH: Liv Morgan's Buns In A Bikini:
🔥
• Old School WrestleMania Celebrity Celebrates His Birthday
Old School WWF Celebrity Donnie Wahlberg (Donald Wahlberg Jr.) celebrates his 52nd birthday today.
The famous 'New Kids On The Block' boy group member Donnie Wahlberg was one of quite a few celebrities who appeared at the WWF WrestleMania X pay-per-view in 1994.
He was used as the guest ring announcer in the Yokozuna vs. Lex Luger WWF World Title match.
Most of our younger fans will probably remember Donnie for his acting career, especially his appearances in the SAW movies.
He's the brother of famous actor & Academy Awards nominee Mark Wahlberg.
HAPPY BIRTHDAY DONNIE WAHLBERG!