• On This Day In Pro Wrestling History (February 20, 1984) – WWF MSG House Show
On this day in Pro Wrestling history on February 20, 1984, the World Wrestling Federation held a televised house show in the world's most famous arena, Madison Square Garden in New York City, New York.
The Garden was sold out that night with an attendance of 22,092 Fans in the arena.
The results can be found here:
– Jose Luis Rivera defeated Charlie Fulton
– Iron Mike Sharpe defeated B. Brian Blair
– Afa defeated Tony Garea
– The Iron Sheik defeated Eddie Gilbert
– David Schultz & Roddy Piper defeated Invader I & Invader II
– WWF Intercontinental Title: Tito Santana (c) defeated Don Muraco via count-out
– Andre The Giant defeated The Masked Superstar
– WWF World Heavyweight Title: Hulk Hogan (c) defeated Paul Orndorff via count-out
– Jimmy Snuka defeated Samula
– Ivan Putski & Rocky Johnson & Tony Atlas defeated Mr. Fuji & Sergeant Slaughter & Tiger Chung Lee
• The Undertaker Is Enjoying His Non-WWE Life (New Photo & Video)
The Undertaker's WrestleMania 35 status is up in the air at the moment, but one thing is for sure – he's enjoying his non-WWE life!
Below is a video of The Undertaker feeding the crocodiles with his daughter:
Below is a photo of The Undertaker playing with his daughter: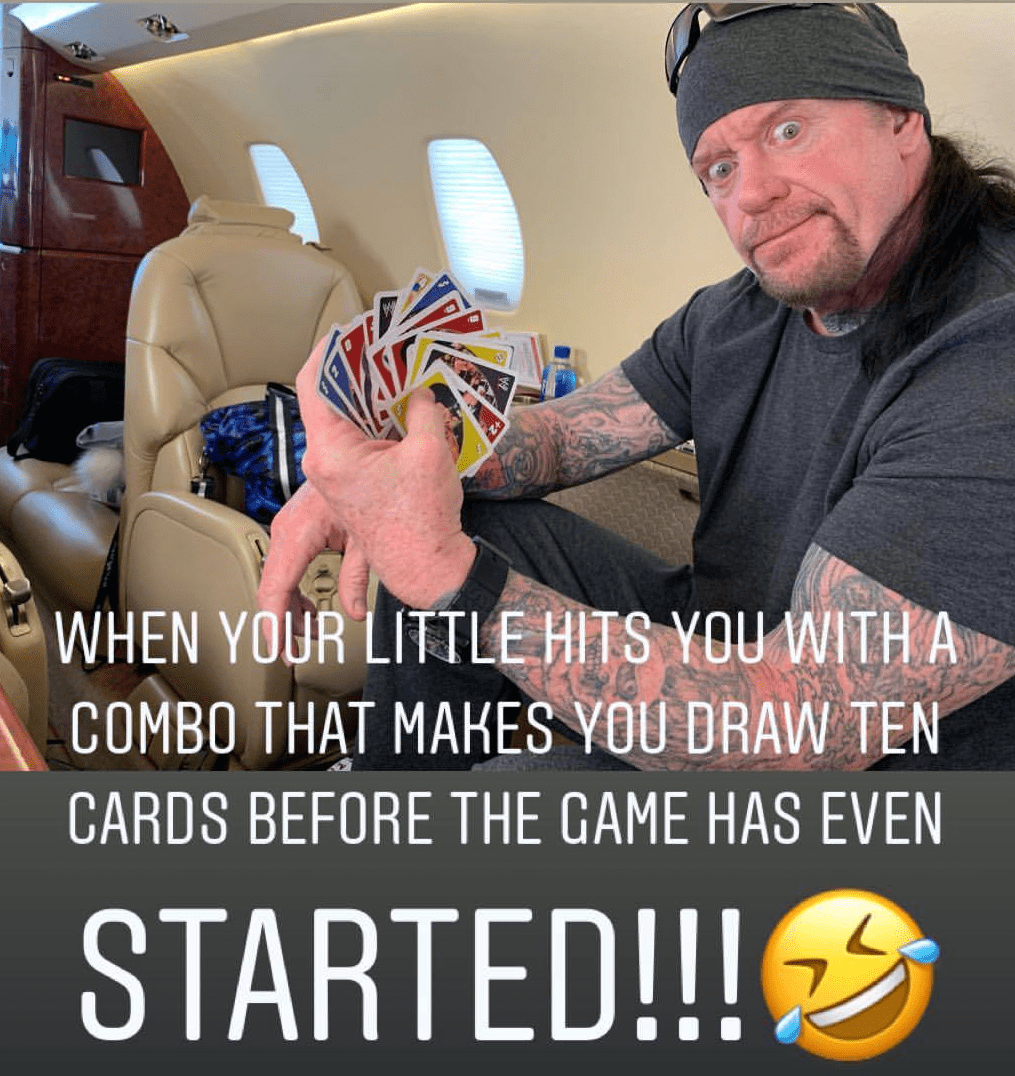 Here's a recent video of The Undertaker promoting Latin star Bad Bunny's upcoming show:
Also Read: The Undertaker Is Trying To Get A Better WWE Deal, Update On WrestleMania 35 Status