Let us take a look at the top 8 WWE News & Professional Wrestling stories of the hour:
---
8. Damien Sandow Makes TNA Wrestling Debut (Video), His New Ring Name, Bobby Lashley Becomes Triple Champion
Former WWE wrestler Damien Sandow made his TNA Wrestling debut on last night's semi-live episode of Impact Wrestling. He talked about TNA is the place where wrestlers succeed on talent alone and that he's going to change the landscape of Professional Wrestling.
You can watch his debut below:
Sandow noted that his name in TNA is going to be Aron Rex. Also on last night's episode, Bobby Lashley defeated James Storm to win the King of the Mountain Championship. Lashley is a Triple Champion now as he holds the following 3 Titles:
– TNA World Heavyweight Championship
– TNA X Division Championship
– TNA King of the Mountain Championship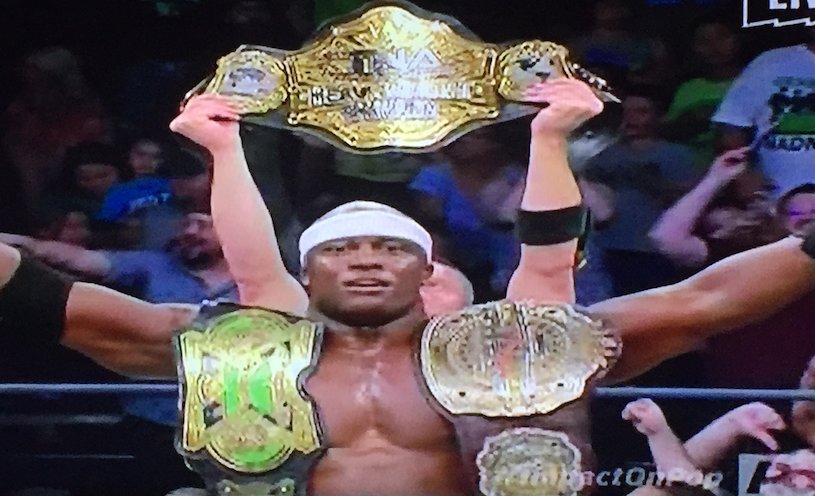 "The Destroyer" Lashley will now defend his TNA World Title against Ethan Carter III in the main event of Bound for Glory 2016, which takes place on October 2.
---
7. Roman Reigns Receives Stitches After His WWE Live Event Match In Melbourne, Australia
WWE posted the following regarding Roman Reigns needing medical attention after his Live Event match in Melbourne, Australia:
"Roman Reigns received two stitches following his tag team match with Finn Bálor against Chris Jericho & Seth Rollins at WWE's Live Event in Melbourne, Australia."
Below is a pic: