• On This Day In Pro Wrestling History (November 6, 1994) – WCW/AAA When Worlds Collide
On this day in Pro Wrestling history on November 6, 1994, Ted Turner's World Championship Wrestling and the Mexican lucha libre company Asistencia Asesoría y Administración co-promoted and aired 'WCW/AAA When Worlds Collide' LIVE on PPV from the Los Angeles Memorial Sports Arena in Los Angeles, California.
This was the first time that future WCW/WWE Superstar Rey Mysterio (Jr.) was introduced to an United States audience.
The results were:
– Mascarita Sagrada & Octagoncito defeated Espectrito & Jerrito Estrada
– Fuerza Guerrera, Madonna's Boyfriend & Psicosis defeated Rey Mysterio, Jr., Heavy Metal & Latin Lover
– The Pegasus Kid, 2 Cold Scorpio & Tito Santana defeated Jerry Estrada, La Parka & Blue Panther
– Two out of three falls – Mask vs. Hair: Octagón & El Hijo del Santo defeated Art Barr & Eddie Guerrero
– Steel cage: Perro Aguayo defeated Konnan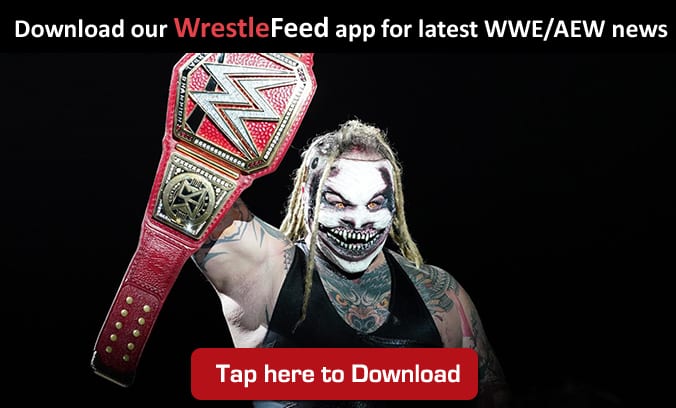 • Vince McMahon's Reaction To Women's Match In Saudi Arabia Revealed
During a recent interview with Talk Sport, RAW Superstar Natalya revealed Vince McMahon's reaction to the first ever women's match in Saudi Arabia (Natalya vs. Lacey Evans at WWE Crown Jewel 2019).
Below is what Natalya said:
"Vince was extremely happy. We had a camera crew back there and I hugged Fit Finlay – the producer of the match – and I hugged my husband … Lana was back there, we gave her a hug because she was the other girl on the show, Lacey and I hugged each other and it was just a really great moment where we felt we finally did it.
I know that WWE fought really hard for this match. They fought really, really, really hard to make this match happen and as I said before: we were ready for it, WWE was ready for it, Saudi Arabia was ready for it and people all over the world were ready for it. And all of that readiness made all the difference."
WATCH: Fan Hits Natalya With Water Bottle At WWE Crown Jewel 2019: