• On This Day In Pro Wrestling History (December 29, 1991) – WCW Starrcade 1991
On this day in Pro Wrestling history on December 29, 1991, Ted Turner's World Championship Wrestling aired 'WCW Starrcade 1991: Battlebowl – The Lethal Lottery' LIVE on PPV from the Norfolk Scope in Norfolk, Virginia.
This PPV was all about the "Lethal Lottery" matches and the "Battlebowl" battle royal it culminated in.
It's also remembered as one of the very few WCW PPVs that featured the great Powerlifting Legend Bill Kazmaier.
The results:
– Lethal Lottery: Marcus Bagwell & Jimmy Garvin defeated Michael Hayes & Tracy Smothers
– Lethal Lottery: Steve Austin & Rick Rude defeated Van Hammer & Big Josh
– Lethal Lottery: Dustin Rhodes & Richard Morton defeated Larry Zbyszko & El Gigante
– Lethal Lottery: Bill Kazmaier & Jushin Thunder Liger defeated Diamond Dallas Page & Mike Graham
– Lethal Lottery: Lex Luger & Arn Anderson defeated Terrance Taylor & The Z-Man
– Lethal Lottery: Ricky Steamboat & Todd Champion defeated Cactus Jack & Buddy Lee Parker
– Lethal Lottery: Sting & Abdullah the Butcher defeated Brian Pillman & Bobby Eaton
– Lethal Lottery: Big Van Vader & Mr. Hughes defeated Rick Steiner & The Nightstalker
– Lethal Lottery: Scott Steiner & Firebreaker Chip defeated Arachnaman & Johnny B. Badd
– Lethal Lottery: Ron Simmons & Thomas Rich defeated Steve Armstrong & P.N. News
– Sting won the Battlebowl battle royal
• WCW Diva Missy Hyatt Gives Advice To Lars Sullivan About Making Adult Movies
As we noted yesterday, WWE wrestler Lars Sullivan (who is currently out of action with a knee injury) did some adult movies back in the day.
Fans have found videos and photos of Lars in some adult movies. You can check out some photos in the video embedded below:
As seen in the first photo, Sullivan has a tattoo with initials of his real name (Dylan Miley) and you can now check out his new cover-up tattoo below: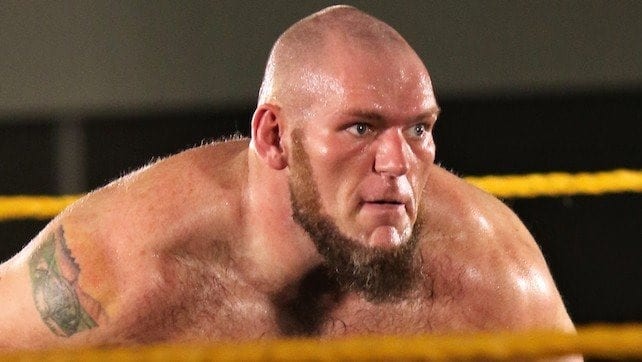 Regarding the second photo, here's another photo of Lars when he was young: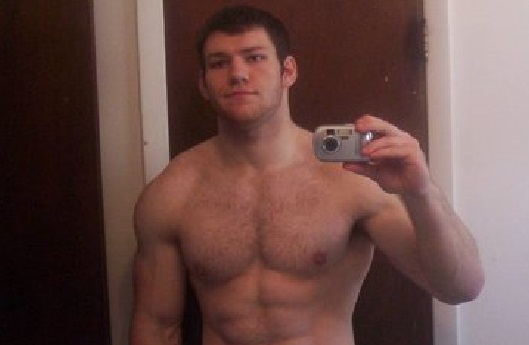 Some people still didn't believe it, so fans found out more proof about Sullivan's past.
You can watch the intro of one of Sullivan's movies below:
Old School WCW/ECW Diva Missy Hyatt went on to post the following about this situation on Twitter:
"Heard any new Lars Sullivan stories lately? Will this be discussed on WWE Backstage? Don't make movies with a distinguishing tattoo is always a good piece of advice."
Heard any new lars sullivan stories lately? Will this be discussed on wwe backstage? Dont make movies with a distinguishing tattoo is always a good piece of advice.

— Missy Hyatt (@missyhyatt) December 29, 2019
Also Read: Vince McMahon & WWE Sued Over XFL