• "WWE asked me to sign my intellectual property to them while I was on life support" – Ric Flair
During a recent episode of his podcast, Ric Flair was upset that WWE removed him from their TV show intro after he got a lot of heat after the "Plane Ride From Hell" episode of Dark Side Of The Ring.
Flair then said that he'll never return to WWE:
"Yes, I would go to work for Tony Khan but I will never go back to WWE.
There were no discussions at all. I told Vince McMahon and my word is pretty much my bond: unless they do something really stupid to me, that I would never ever go to work for the competition. And now they've done some really stupid stuff so that door has opened.
But I've certainly not talked to Tony [Khan], I haven't heard a word from him. I watch all the shows, appreciate the athletes and the people that are involved in it but I'm not actively in discussions with anybody.
If you take me off of the opening of the show and take the 'WOOO!,' which I own, thank God. They'll never get it back, replace me with The Ultimate Warrior, a guy that sued the company, held them up for money. I guess the next thing they're gonna do with me, is make a DVD saying and have so many people saying how bad I was like they did with The Warrior and then they brought him back and put him in the Hall of Fame.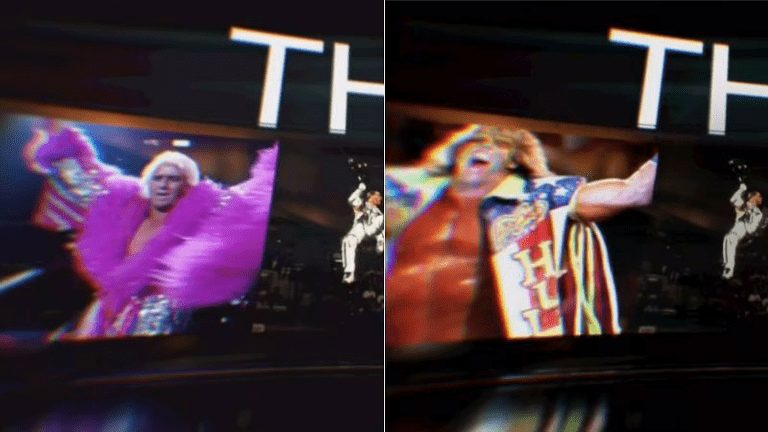 That ain't gonna work for me. One and done. I text Vince, 'No worries. But you know, you're not going to do it, you're not going to bring me back.' Not that they want me by any means. But I couldn't ever work for Nick Khan in my entire life.
Vince McMahon, I could work for, but Nick Khan, who's the guy that orchestrated taking me off the show. I've got my facts together, orchestrated taking the 'WOOO!' off, never in a million years. Well, the big difference between Tony Khan and — Tony respects me. As does Vince. Nick Khan has none. I talk to Vince now. I got no problems with Vince. He just knows I won't come back.
Absolutely never [will he go back to work for WWE.] I'm 72, I could be dead tomorrow. The last thing I want is for them to make a package on me ever. I'll leave all of that to Tony Khan."
Flair also revealed what WWE did a few years ago while he was fighting for his life:
"Let me just tell you something else that should not shock the world. When I saw that they took me off the opening and all that for whatever reason, you know, Who knows? I call it a lack of respect. Some people said to me, 'Ric, how do you feel about that?'
I said, 'Well, after they asked me to sign my intellectual property to them while I was on life support, nothing that company does surprises me.'"
Ric Flair wrestled for the World Wrestling Federation from 1991 until early 1993 and then again from late 2001 till 2008.
In 2009 and between 2012 and 2021, Ric worked for the WWE in non-wrestling roles, but asked for his release from his WWE contract in August 2021.
Also Read: "I've never forgotten it" – Ric Flair On How Hulk Hogan Helped Him Financially
WATCH: Peyton Royce Exposed By Charlotte Flair:
• Old School WrestleMania Celebrity Would Have Celebrated His Birthday
Today would have been the 88th birthday of Old School WrestleMania Celebrity Robert Goulet.
Robert Goulet was not just a famous singer, but also a famous Hollywood actor in the 50s, 60s, 70s, 80s & 90s.
His most famous movie role was portraying evil villain Quentin Hapsburg in "The Naked Gun 2½: The Smell of Fear", also starring Old School SummerSlam 1994 celebrity Leslie Nielsen.
In 1990, Goulet was singing the Canadian National Anthem at the WWF WrestleMania VI pay-per-view in Toronto, Ontario, Canada.
HAPPY BIRTHDAY & † REST IN PEACE
November 26, 1933 – October 30, 2007