• On This Day In Pro Wrestling History (August 13, 2018) – WWF Tag Team Legend Passed Away
On this day in 2018, we lost Old School WWF Tag Team Legend Jim "The Anvil" Neidhart at the age of 63 due to a head injury caused by a seizure resulting in a fall.
After touring the NWA territories for a while, he joined the World Wrestling Federation in early 1985 and was soon paired with Bret "The Hitman" Hart as a Tag Team that ended up becoming one of the greatest teams in professional wrestling history, THe Hart Foundation.
They teamed until 1991, when both Jim and Bret went on to concentrate on their singles careers, but Neidhart soon ended up teaming with Bret's younger brother Owen Hart as 'The New Foundation', a team that didn't last very long but was eventually continued in 1994 & 1995 when they were both heels.
Neidhart returned to the WWF for a short stint in 1996, portraying the masked wrestler "Who", but eventually had his last major run with the World Wrestling Federation in 1997, when he was a member of the 'Hart Foundation' faction, alongside Bret Hart, The British Bulldog, Owen Hart & Brian Pillman, before jumping ship to WCW in early 1998.
He was married to Ellie, a sister of Bret & Owen, and their daughter – as seen on WWE's reality show 'Total Divas' – is WWE Veteran Natalya.
† REST IN PEACE JIM NEIDHART!
February 8, 1955 – August 13, 2018
• WWE Cancels Plan For Muscle Men Stable
On an episode of WWE Main Event back in June, a new stable was formed with Cesaro, EC3 & Robert Roode.
Together, they were called "The Main Event Muscle Men". They went on to defeat Lucha House Party in a 6 man tag team match.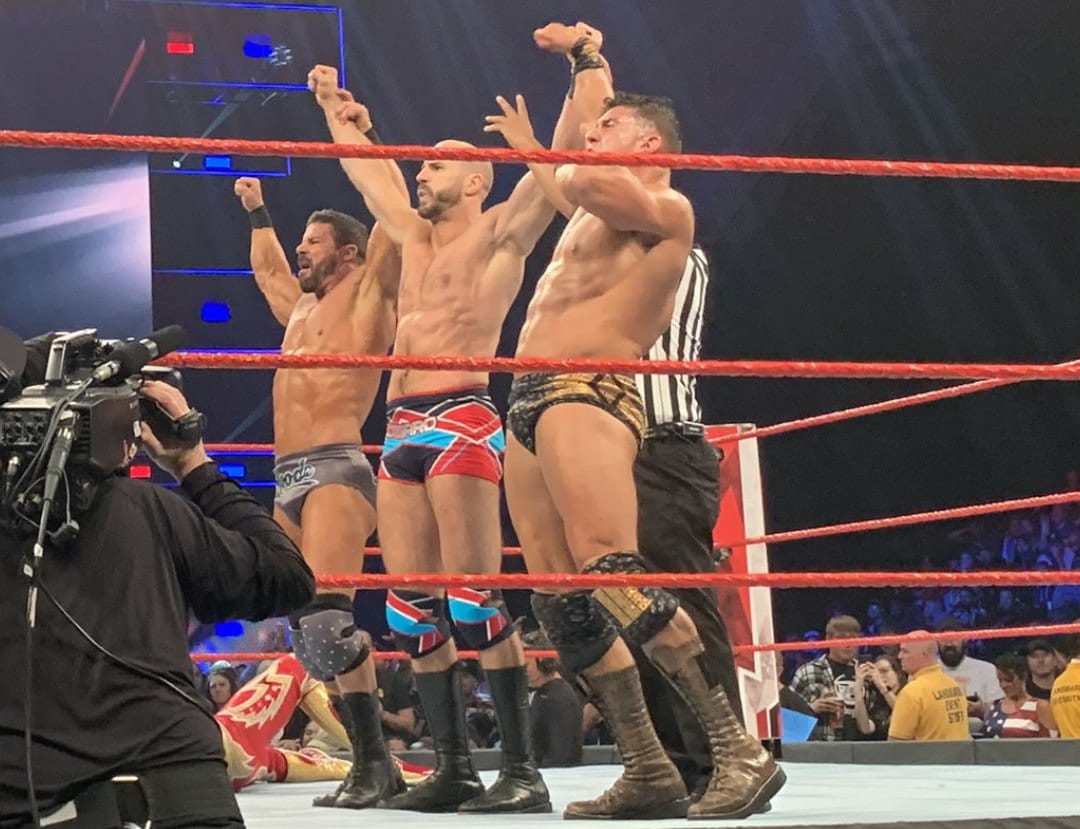 According to Mike Johnson of PWInsider, there are no plans for this stable to continue working on WWE TV:
"I have heard zero about EC3 or Bobby Roode or that stable. I think it was an idea that they were doing an experiment with and it just never moved forward. Just one of those things that gets cast off as creative churned and there were new people brought in to run the different brands.
We'll have to see what the future of EC3, Cesaro, and Roode are under Paul Heyman and/or Eric Bischoff."
Announcement: Please download our official "WrestleFeed" app for the latest WWE News & SummerSlam 2019 updates!
Below are the download links for our Android/iOS app:
Android – http://bit.ly/2IVQ3yU
iOS – https://apple.co/2Oido0R