• ON THIS DAY IN WCW HISTORY (November 11, 1990) – NWA Main Event
On this day in 1990, Ted Turner's World Championship Wrestling aired an episode of their weekly TV show 'NWA Main Event'.
This episode featured pre-taped matches & storyline segments on the road to the 'WCW Starrcade 1990' PPV.
The card can be found below:
– Brian Pillman & Tom Zenk vs. Hussein Farouk & Gil Canatella
– The Nasty Boys vs. Pablo Crenshaw & Mark White
– Paul E. finds Motor City Mad Man to take out Lex Luger
– The Danger Zone w/Motor City Mad Man
– Teddy Long checks out Ric Flair's Limo & Yacht
– Arn Anderson vs. Allen Iron Eagle
– Bobby Eaton vs. Tracy Smothers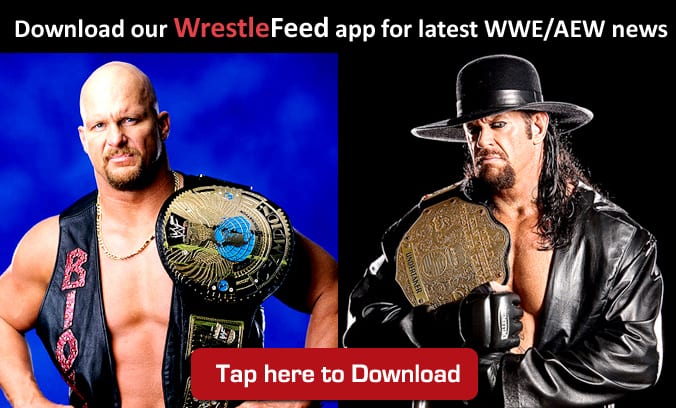 • WWE Not Releasing Sin Cara, Pulls Him From RAW
As we noted earlier, RAW wrestler Sin Cara requested his release from WWE and posted about it on Twitter.
He posted the following message about it in Spanish on Twitter:
— Sin Cara (@SinCaraWWE) November 11, 2019
Below is an English version of his above statement (from Google translator):
"SIN CARA CONTRACT RELEASE
Last night, after praying and considering it a lot, thinking about my children and their future, I made one of the most difficult but sensible decisions that I had to make in my professional wrestling career; I have asked for my WWE release.
Since I was a child, all I wanted to do was fight and all my life I have made decisions and sacrifices to put myself in a position to fulfill that dream. They are 20 long years of experience and total ethrega to my sport that I love and respect. I have traveled the world, met incredible people and fought for the incredible fans of the WWE Universe.
I am so grateful for the opportunity they gave me, however, I realized that I am stuck in a place where I am not valued as an athlete or talent. I have worked hard and honestly for many years to polish my trade, I have been loyal, respectful, a team player, support and I have patiently waited for the opportunity to show the world everything I can do. Unfortunately, after all these years, that opportunity never came or I feel that it will ever come while I remain where I am.
The best years of my professional wrestling career are coming and I think the best is yet to come! I am a healthy, disciplined man, respectful of my profession and its environment, of my companions and mainly of the public to whom I have never failed. This is not the end, on the contrary, this is the beginning of the next chapter and I am excited for what the future holds! (Isaiah 43: 18-19)
I want to thank WWE for this incredible chapter, I will always be grateful. Most importantly, thanks to the WWE Universe for its unwavering support and to all my public that in all parts of the world has supported me and showed its affection, the only way I can correspond is to continue providing myself with all the dedication, passion and professionalism that I have Always shown. Thanks from the bottom of my heart."
According to PWInsider, WWE has no plans of letting Sin Cara out of his contract. It should be noted that Sin Cara has about 3 years left on his WWE contract.
With Sin Cara requesting his release, PWInsider notes that WWE has pulled him from the road:
"While he was initially slated to go to TV at the end of the European tour, he will instead be going home and will not be working Raw in Boston, MA next week."
WATCH: New Video Of Alexa Bliss' Hot Buns In Action: