On this day in pro wresting history on July 22, 1994, Vince McMahon won one of the biggest battles of his life, when he was acquitted on all the federal charges that he conspired to distribute steroids.
Below is what Los Angeles Times posted about this in 1994:
"UNIONDALE, N.Y. – Promoter Vince McMahon, who transformed wrestling into a multimillion-dollar industry during the 1980s, was cleared Friday of charges that he fueled the sport's growth through a widespread steroid conspiracy.
A federal jury acquitted McMahon of conspiring to distribute steroids among his heavyweight charges in the World Wrestling Federation. The panel deliberated 16 hours over two days before reaching its verdict.
"I'm elated. Just like in wrestling, in the end the good guys always win," said McMahon, 48, of Stamford, Conn. McMahon's family and friends joined wrestling fans in wild applause as the verdict was announced in a crowded courtroom.
Despite the verdict, the trial did damage the reputations of both McMahon and one of the prosecution's key witnesses–Hulk Hogan.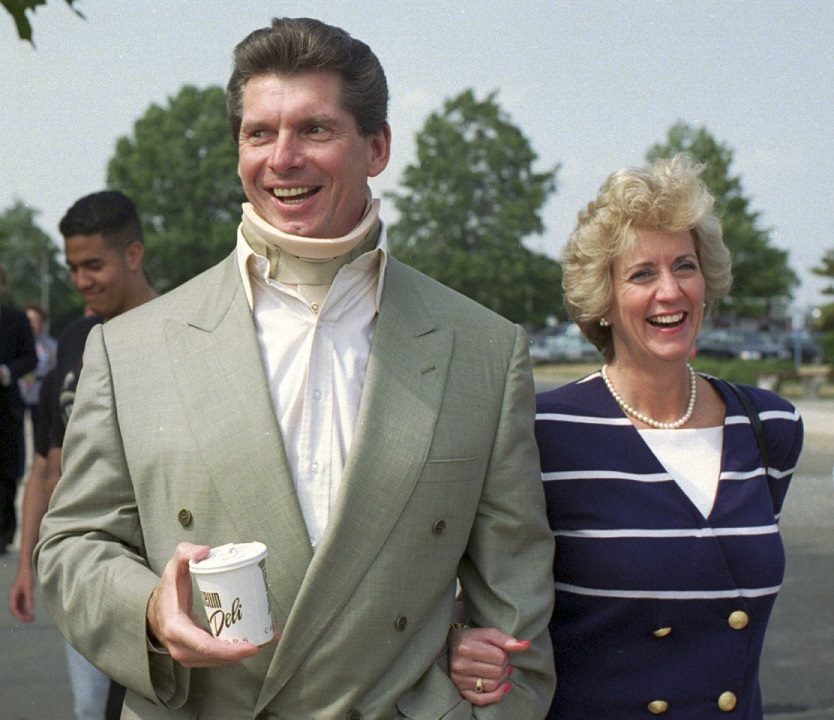 Hogan, appearing smaller than when he ruled the WWF at 302 pounds, took the stand July 14 before a courtroom packed with wrestling fans and autograph hounds.
The blond wrestler admitted that he had injected and popped steroids for 13 years. Hogan said McMahon never encouraged him to take steroids, although he acknowledged that they shared the drug during the 1980s."
You can read the full WWF Steroid Trial exclusively here on WWFOldSchool.com – Tap Here.