Believe it or not, but there are actually some rumors on the internet about Hulk Hogan coming out of retirement at age 69 (turning 70 in August) to wrestle WCW Legend Bill Goldberg at the latter's upcoming retirement tour.
Keep in mind that The Hulkster had countless back surgeries and – despite still working out and staying in good muscular shape – is in no way, shape or form able to get through an actual wrestling match, let alone be able to take any bumps.
During a recent interview with 'Haus of Wrestling', Ric Flair's son-in-law Conrad Thompson had the following to say about a potential Hogan comeback during a Goldberg retirement tour:
"Those are not connected. Hulk Hogan will not be wrestling Goldberg on any of those shows.
I haven't been in contact with Hogan, but I can assure you there will not be a Hogan vs. Goldberg last match.
I don't think there's any scenario where you see Hulk Hogan even holding a tag rope. No disrespect, he is my favorite.
He's the reason I'm talking to you. I was a little Hulkamaniac, that's what got me into this.
But, sure, I think he's, he's probably done. I think that's fair to say."
Train for the future, perfect one task, then use those skills to perfect every aspect of your life. Body, mind, spirit all work together to achieve greatness in relationships, faith and quality of life. Just keep runnin wild brother!!! Amen HH pic.twitter.com/NEvyF1ISEn

— Hulk Hogan (@HulkHogan) May 10, 2023
Conrad then spoke about the possibility of WWF/WCW Legend Jeff Jarrett facing Goldberg on the former Atlanta Falcons defensive tackle's retirement tour.
Here's what he had to say:
"I say from experience, if you were looking to book a last match, you couldn't find a better opponent for that person than Jeff Jarrett.
I already did this, and Jeff Jarrett is the perfect last-match opponent.
If you need a grandpa murdered in a parking lot, no problem. Whatever you need, he's got you."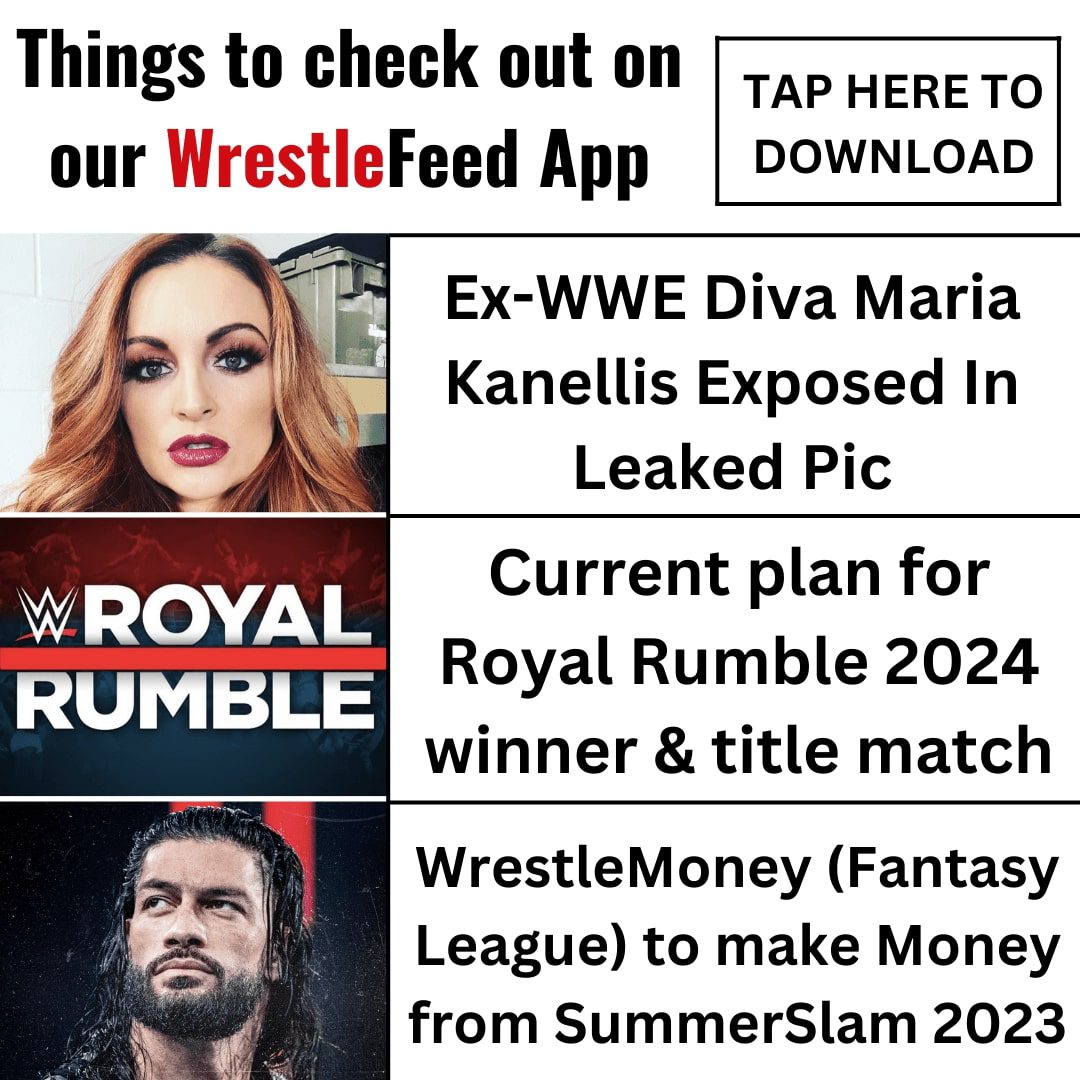 Also Read: Goldberg Returning To WWE For Something Massive?
WATCH: Sunny Exposes Her Buns Backstage: