Lacey Evans OnlyFans page launch is only two days away!
Lacey Evans, whose real name is Macey Estrella-Kadlec, was born on March 24th 1990, in Georgia, USA. Before entering the world of professional wrestling, she served in the United States Marine Corps, where she reached the rank of Corporal. Her military background often played a significant role in her character development in WWE.
She signed with WWE in April 2016 and was assigned to their developmental territory, NXT. She began training at the WWE Performance Center and quickly caught the attention of fans and critics alike. Her persona as a "Lady of NXT," characterized by her elegant attire and vintage-inspired Southern belle demeanor, set her apart from other wrestlers.
Evans made her NXT television debut in 2016 and continued to compete and develop her character in the promotion. She engaged in feuds with various wrestlers, showcasing her in-ring skills and improving her overall presence.
In 2019, Lacey Evans was called up to WWE's main roster. She debuted on both the RAW and SmackDown brands, often appearing in segments and matches. Her character transitioned to a more assertive and confident persona, while still maintaining her Southern belle charm.
Throughout her time on the main roster, Lacey Evans was involved in storylines and rivalries with several prominent WWE Superstars, including Becky Lynch, Natalya, and Sasha Banks. Her wrestling style incorporated a mix of power moves and technical maneuvers.
Biggest Accomplishment of Lacey Evans in WWE
While she didn't win any Championship in WWE, she did main event the Extreme Rules 2019 pay-per-view, where she teamed up with Baron Corbin to lose to Seth Rollins & Becky Lynch in a match for the Universal Championship and the RAW Women's Championship.
Incident With Police
In 2019, Lacey Evans was pulled over by the Police for speeding on a Highway in Canada.
Lacey recorded this incident, where she insulted the Police Officer. You can watch it below:
1.Canada is terrible.🇺🇸
2. You know Exactly who I am.
3. You will be speaking to my lawyer. 💅👒 #YaNasty pic.twitter.com/EsqRSaj4iV

— Macey Estrella (@LimitlessMacey) September 21, 2019
Lacey later revealed that this was a planned stunt, agreed upon by both parties, to promote a WWE Live Event in Edmonton.
Evans broke character to issue the following statement regarding this incident:
"As prior law enforcement myself and a United States Marine, I do not condone, agree with, or promote disrespecting or making LEO's jobs harder than they already are.
The video was created by both parties to promote the local live event taking place in the Edmonton area. As a sports entertainer it's my job to not only entertain, but also set a proper example.
So with that being said…I'm glad you all were entertained, but if you ever try to honestly disrespect or put my brothers and sisters in blue in harm…I hope you get what you ask for – Sgt Estrella"
When Lacey Evans broke WWE's PG rule
WWE programming became TV-PG in mid-2008. Despite that, Lacey had a big non-PG moment during her entrance at the Extreme Rules 2019 pay-per-view.
You can watch it below:
WWE Departure
Lacey Evans left WWE in August 2023, after having a 7 year run in the company. As of this writing, it is not known if Lacey asked for her release or if her contract expired.
The WWE Creative Team basically had nothing good for her ever since her return from pregnancy.
They kept changing her character and nothing worked. Many fans feel that her original character was the best and shouldn't have been changed.
Lacey Evans Launches Her Cafe, Plans To Promote Mental Health After Leaving WWE
She has launched a cafe called "Sunny Summers Cafe". Below is the what the Instagram bio of this cafe reads:
"Our goal is to keep you MOTIVATED & MOVING! An uplifting Cafe that makes unique pancakes, Donuts, milkshakes & a complete Coffee Bar & Lounge.
The support has been incredible, and we can't wait to provide this space and events to help combat mental health and motivation one coffee/conversation at a time!"
During an interview with The Island News, Lacey had the following to say about the next step of her life:
"I thought I could be of more assistance fighting a different fight than in the WWE ring.
I want to focus on helping my community to fight against addiction and fight on the mental health side to normalize mental health issues."
Lacey Evans plans to join OnlyFans
She is known for posting revealing photos on Social Media. Now, with WWE no longer controlling her, she plans to make money with her revealing content (just like Mandy Rose) by joining OnlyFans.
She noted on Social Media that she will join OnlyFans in just 2 days from now.
Lacey Evans OnlyFans Photos
Below are the shots that she posted to promote this new career move: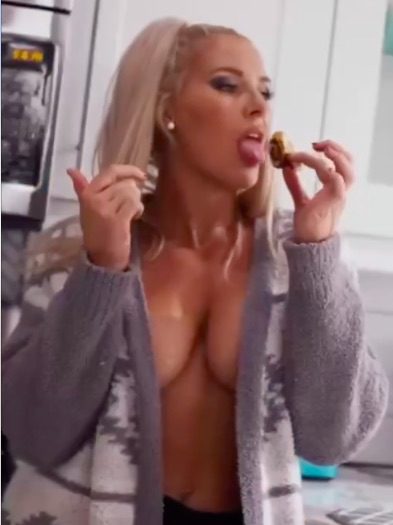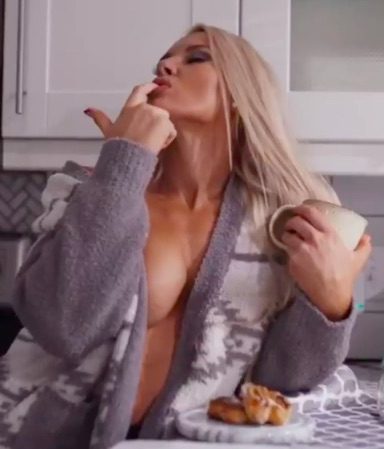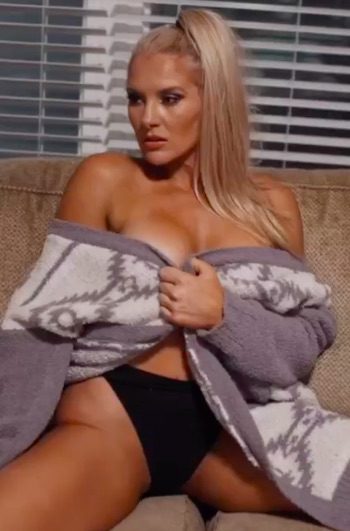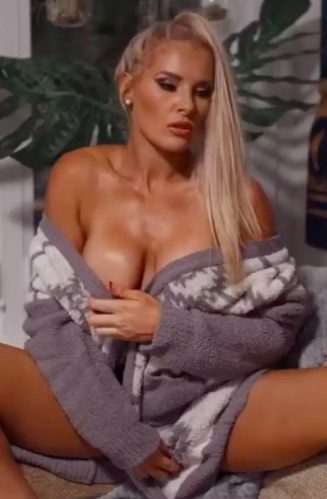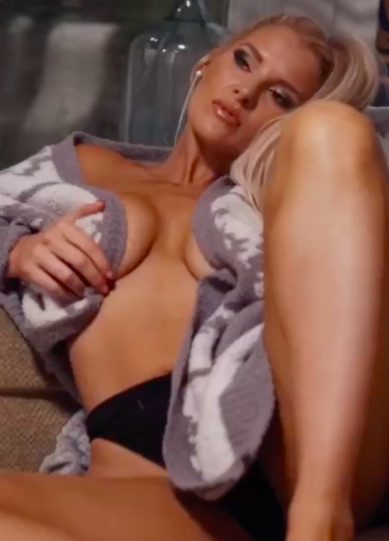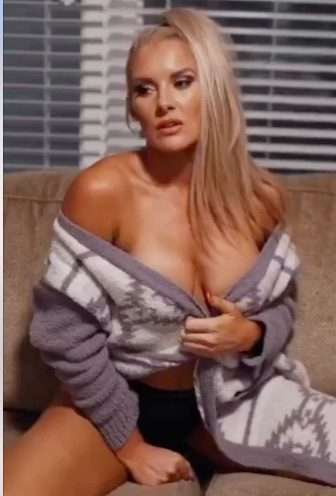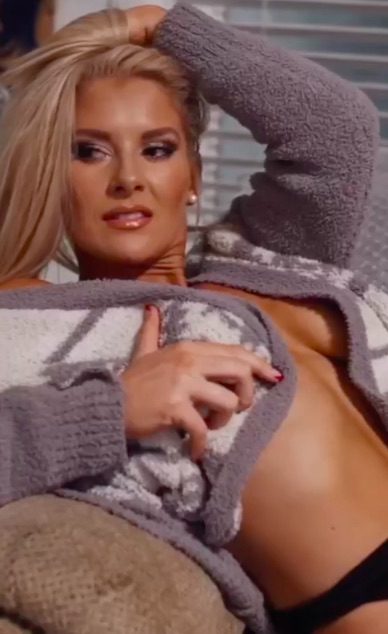 Lacey Evans Selling S*x?
Lacey's last look in WWE was similar to that of former WWF World Heavyweight Champion Sgt. Slaughter.
Slaughter wasn't happy about Lacey stealing his look and using his Cobra Clutch without asking for permission.
He then went on to claim that Lacey is selling s*x in WWE with her look. Below is what he said on the WrestleBinge podcast:
"I didn't watch it any further. My daughter kind of got a little upset that now she's coming out with the campaign cover on, and she's got a big cobra on the front of it.
She's got her outfit on and showing a lot of cleavage. To me, that's selling s*x. That's not selling that you're a tough S.O.B. from the marine corps.
She should have a t-shirt on and have the combat boots on and have those fatigues on if you want to emulate Sgt. Slaughter and that you're from the marine corps and you're a drill instructor, act like one. Be one.
They got plenty of other ladies out there that are the s*x symbols.
Lacey's a beautiful woman, and I like Lacey a lot. I got to know her briefly, and I always admired her and respect her because she did serve in the marine corps.
I just wish that they would have allowed me to get involved a little bit more."
Tap here to download our WrestleFeed App if you wish to see more Lacey Evans OnlyFans photos.
Also Check Out: WWE Star Cora Jade Undergoes Surgery To Get Implants (Photos)