At last night's NJPW Resurgence 2023 pay-per-view, Mercedes Moné (fka Sasha Banks in WWE) failed to win the NJPW Strong Women's Championship.
She lost to AEW wrestler Willow Nightingale in the Finals of the tournament to crown the inaugural champion.
According to PWInsider, Mercedes broke her ankle during this match. The following is the spot where she might have suffered the injury:
I believe this is where Mercedes injured her leg pic.twitter.com/BmPKU7gmUY

— Moné FanPage (@MercMoneNJPW) May 22, 2023
After the match, she was carried to the back by the trainer:
Mercedes Moné (fka Sasha Banks in WWE) broke her ankle at NJPW Resurgence. pic.twitter.com/LAc8ufoRXX

— WrestleFeed (@WrestleFeedApp) May 22, 2023
Mercedes later confirmed this broken ankle report by posting the following on her Instagram story: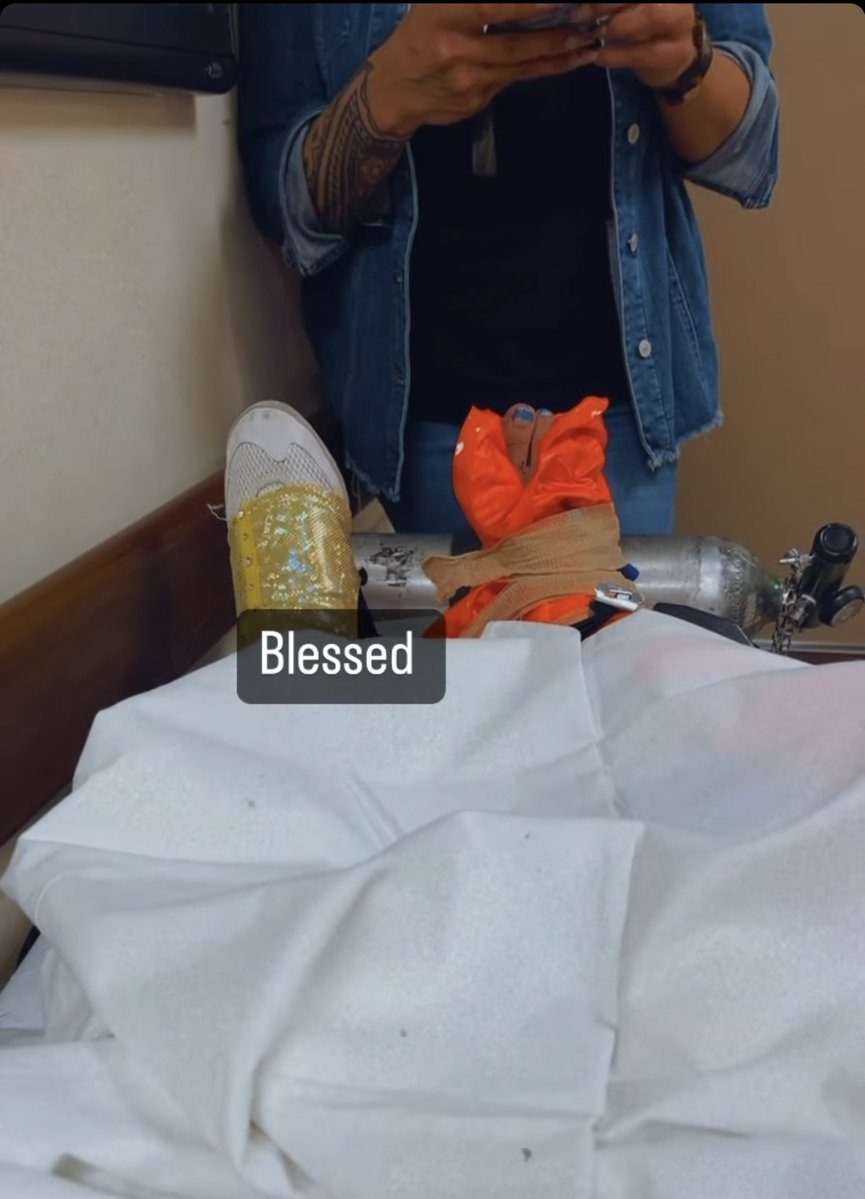 Below is what she tweeted about her injury:
"WRESTLING!!!!
Phew 😮‍💨 not how I dreamed for tonight to go.
I'm so sorry and I love you guys so much.
I'm gonna heal and be back better than ever.
Moné
💙"
During the match, a major pinfall botch took place, where Mercedes didn't kick out and the referee didn't count to 3 either.
You can watch it below:
Fuck that was not supposed to happen. Mercedes Monè got injured or something she didn't even try to kick out. She was supposed to. Damn.pic.twitter.com/cxNd6sZjo1

— Exposing the IWC (@TheKipUp) May 22, 2023
On Wrestling Observer Radio, Dave Meltzer and Bryan Alvarez noted that if it wasn't for the injury, Mercedes would've become champion:
Meltzer: "She basically was going to do a code red off the top rope, right? She just slipped it."
Alvarez: "It wasn't even. It was a slip. But I watched it a bunch of times, and it looked like she just didn't have her balance. And so, in order to not get hurt, she just kind of jumped off the top because I think she felt she was going to lose it. But when she landed, she broke her ankle."
Meltzer: "And it wasn't broken, was it? Broke her ankle?"
Alvarez: "I heard a broken ankle, OK. I mean, I shouldn't say it. I heard a broken ankle turns out to be something else. It might be something else, but I heard she broke her ankle and got back in the ring. I shouldn't presume anything. Mercedes is not the champion right now. Willow is."
Meltzer: "Yeah, so. Mercedes was obviously supposed to win the championship.
Alvarez: "I guess. I mean, I don't know. Was she? I presume so. I don't know how many dates."
Meltzer: "So she did a new deal, but I don't know how many dates are in the new deal."
Alvarez: "So, presumably, she was supposed to win this match."
Meltzer: "I can't say 100%, but when I was told about it, which was before it happened, I was told just winning the tournament. And I mean, you could tell the ref was just all freaked out. Well, you know, the ref was freaked out."