During an interview on the Out Of Character podcast back in January 2023, Bray Wyatt was asked what The Undertaker said to him during their segment on the 30th anniversary of RAW.
Below is what Wyatt said:
"I think everybody kind of can see it for what it was, right? When something like that happens, that's something that no one can take away from me. That moment belongs to me.
No one else in the world, in the history of time, ever gets to have that moment. No one but me. What he said was something that only I would have understood and something that only I would be able to appreciate for when and where it happened.
It was something I never thought would come, but what he said exactly is between me, him, God, and the Devil. I'll never, never tell a soul.
I'll go to my grave with it. But it was powerful and it was unexpected. Very, very cool. Something that I will cherish the rest of my life.
That's a segment I can watch back. That's a special one."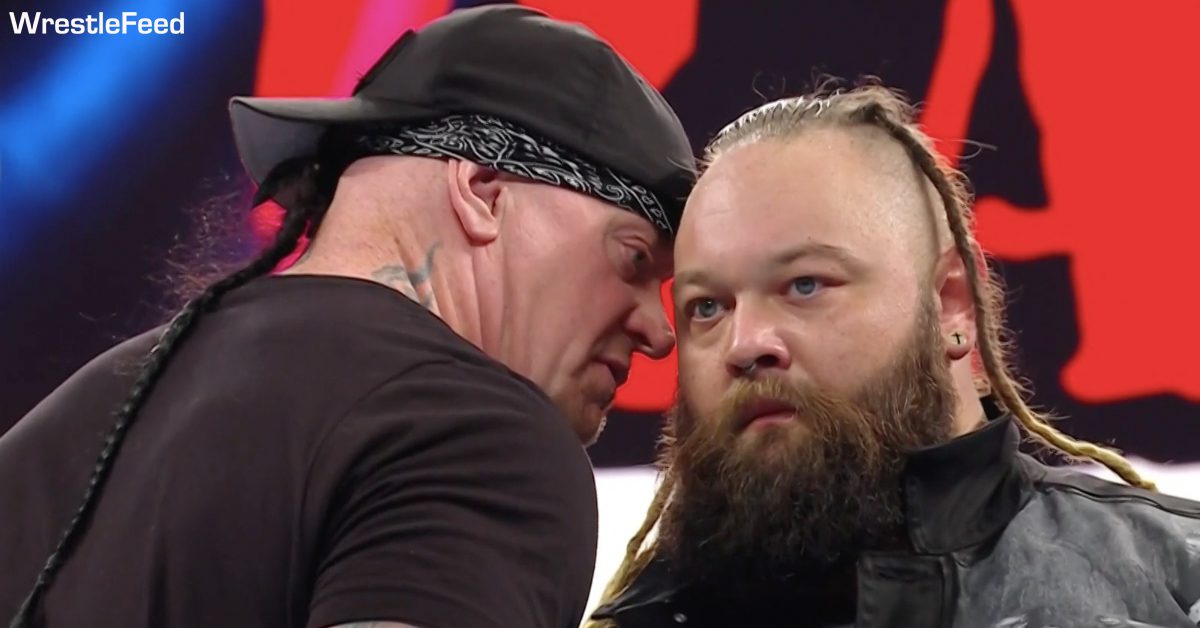 Undertaker tweeted the following about his moment with Wyatt:
"Moments define this industry. This one was special!"
Wyatt tweeted the following:
"This moment justified a lifetime of sacrifices for me. A lifetime of people treating my uniqueness like it was a disease.
Through all the bad times I never changed myself to fit anyone's narrative. I'm proud of that. Thank you Taker.
#SuckItLAKnight"
Undertaker then replied:
"Respect is earned!"
RIP Bray Wyatt
May 23, 1987 – August 24, 2023
Also Read: "Doesn't make sense" – Michelle McCool On Bray Wyatt's Death
Latest News: The Oldest Wrestler In The World Has Passed Away