2019 is about to end in a week's time. The year will surely be a memorable one for the WWE Universe as they witnessed a lot of big moments this year. From the first ever Women's WrestleMania main event to CM Punk's return to WWE programming, a lot happened this year.
WWE did a pretty great job until WrestleMania 35. However, things went down hill for the company during the post WrestleMania season due to poor writing of storylines. It was not until the road to SummerSlam began that WWE made a comeback.
Throughout the year, there were many things which made the fans mark out.
In this article, let's take a look at 20 surprises the WWE Universe witnessed in 2019.
20. John Cena's Return As The Doctor Of Thuganomics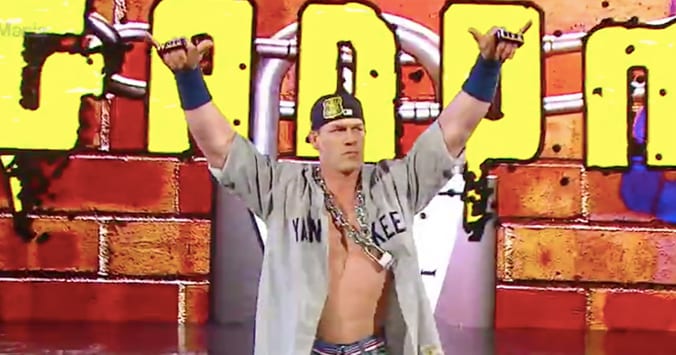 The 16-Time WWE World Heavyweight Champion only made one PPV appearance in WWE this year and it was at "The Grandest Stage Of Them All", and he did not fail to entertain the fans.
When Elias was performing in front of 80,000 people, Cena came out to ruin his WrestleMania moment. He brought nostalgia with him as Cena was dressed up as the Doctor Of Thuganomics.
Elias was roasted by the old school Cena who ended the segment by hitting Elias with an Attitude Adjustment.
19. The Undertaker Misses WrestleMania For The 1st Time In 19 Years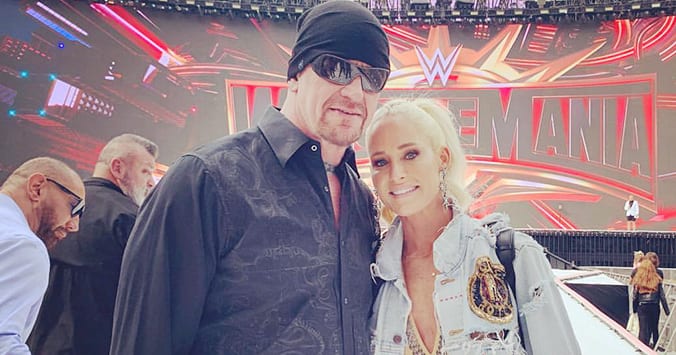 "The Deadman" is arguably the greatest to ever step inside the squared circle. Whenever he steps inside the ring, fans are completely thrilled by his performance, whether it's on the mic or in the ring.
There is no doubt that WrestleMania is Undertaker's playground. Whenever fans think of the event and analysts predict matches for the event, they never fail to miss The Deadman.
However, WWE surprised the fans this year by keeping Taker off the show. He did not compete at the event. Fans hoped that he would come out to confront Elias, but that obviously did not happen. Taker missed WrestleMania for the first time in 19 years.
18. WWE Books The Undertaker vs. Goldberg at Super ShowDown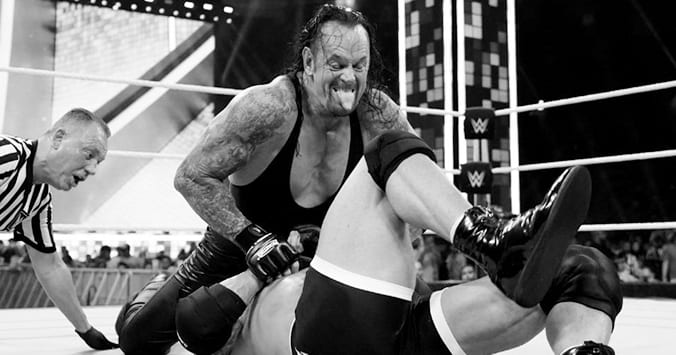 After missing WrestleMania for the first time in 19 years, The Undertaker attacked Elias the following night on RAW. He disappeared after attacking The Drifter and returned 2 months later to confront Goldberg.
The original plan was for Taker to face Elias at Super ShowDown, but the match was scrapped when Goldberg agreed to a deal with WWE. The collision of the two old school legends gave many fans a dream match they always wanted.
You have to admit – no one ever thought they would see Undertaker and Goldberg go one-on-one in 2019.
*Go to the NEXT page to continue reading this article